July 02, 2020
Hour 1: Anthony DeStefano: Hell: A Guide
How can a loving God create a place of torture? Why doesn't God just hand out free passes to heaven? These are some questions that people struggle with when confronted with the reality of hell. Today's guest, Anthony DeStefano, responds to these questions as he travels through the mysterious and misunderstood subject of hell. DeStefano unpacks what the Bible says on this subject and how this study should transform our passion for those who need to hear how they can choose not to go there.
Hour 2: Stephanie Godke: A Patriotic Cake
Are you wanting a cake to add to your patriotic fare this weekend? Chef Stephanie Godke will share a new cake recipe that will bring the red, white, and blue to your July 4th table. Join the fun as we look forward to firing up the grill, lighting up the sparklers, and celebrating our nation's 244th birthday with this new sweet skillet cake!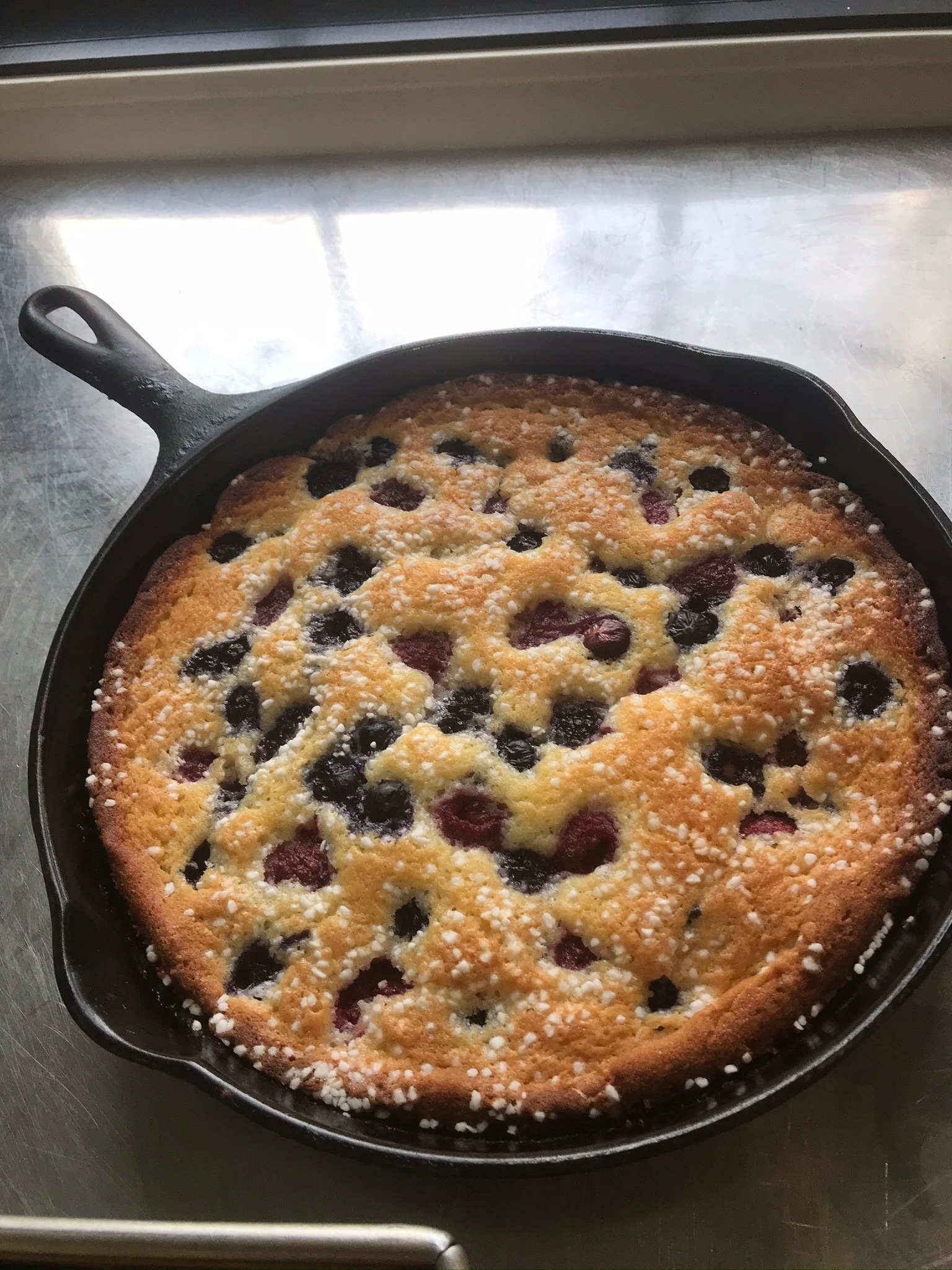 Berry Skillet Cake
Ingredients
1/2 cup butter
2 eggs
1 cup sour cream
2 eggs
1 tsp vanilla
1 cup sugar ( and some Swedish sugar or turbanado for sprinkling on top )
1 1/4 tsp baking powder
1/4 tsp salt
1 1/3 cup flour
Instructions
Melt butter in a skillet ( cast iron is best) Preheat the oven to 350°. Pour the melted butter into a mixing bowl and add the eggs, sour cream, and vanilla. Stir until well mixed and then beat in the 1 cup of sugar.
Mix the flour, salt, and baking powder in a smaller bowl. Slowly mix in the dry to the wet ingredients. Pour the batter into the 9-inch skillet that has been buttered with the melted butter in the first ingredient.
Sprinkle red and blueberries over the batter. Sprinkle topping sugar over the cake and bake for 40ish minutes until it springs bake when touched in the middle. A toothpick should come out with a few moist crumbs.
We serve this with homemade ice cream...you should too!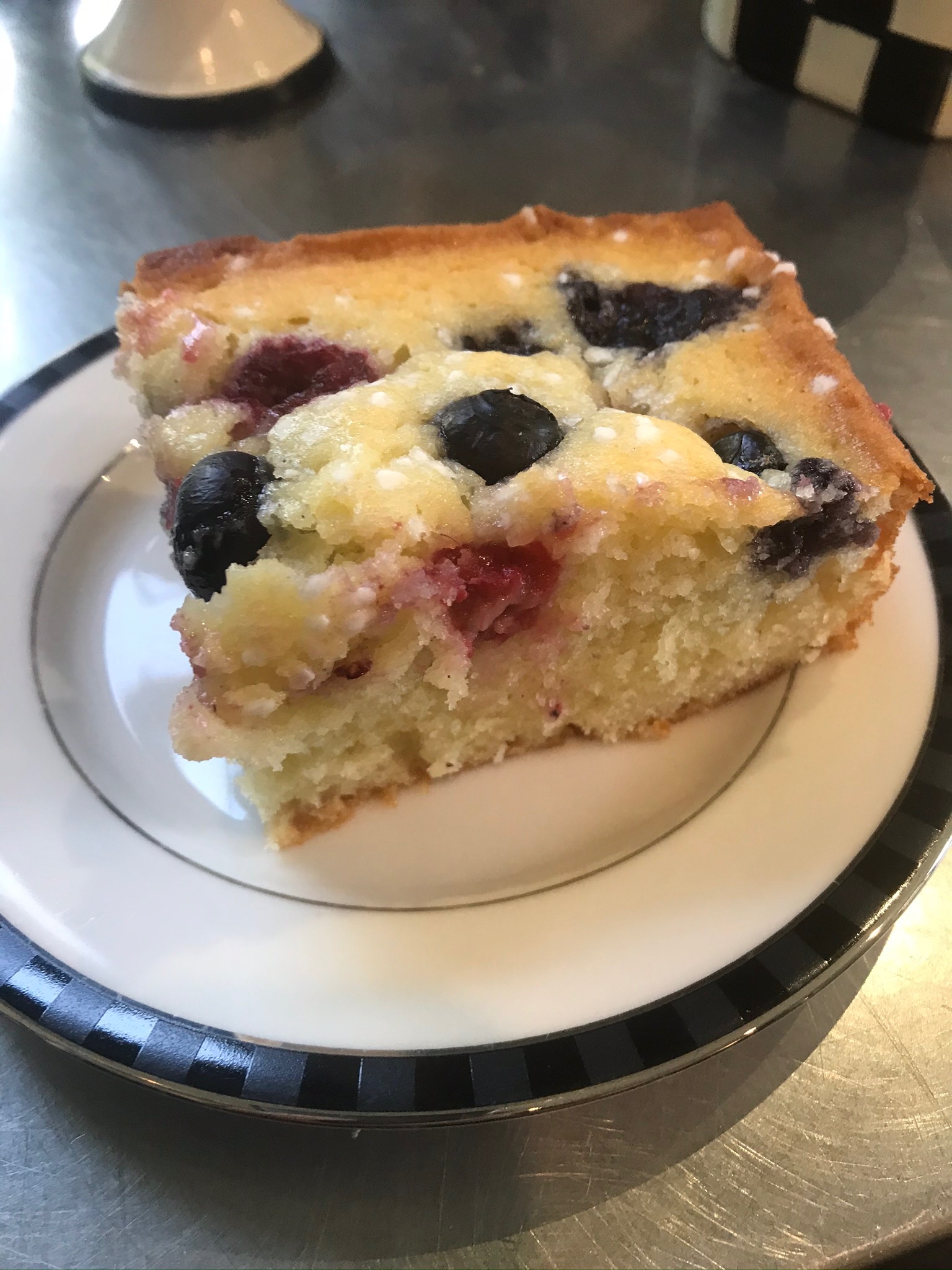 IN THIS EPISODE
Stephanie Godke
Stephanie Godke
Chef Stephanie Godke has had a long career in the restaurant industry. She enjoys sharing her original recipes on Ken and Deb in the Morning. She works as a local chef and is a consultant to restaurant owners all around the Midwest. She teaches cooking classes at the local community college and also provides catering services around the area. Some of her favorite recipes can be found in her latest cookbook, Recipes on Cody Road.
Anthony DeStefano
Anthony DeStefano
Anthony DeStefano is the bestselling author of 20 Christian books for adults and children, including A Travel Guide to Heaven, Ten Prayers God Always Says Yes To, Little Star and The Donkey That No One Could Ride. His books have been published in eighteen different countries and twelve different languages.A Knight of the Sovereign Military Order of Malta, he is an avid pilot, a successful businessman, and a longtime pro-life activist. He has appeared on many national radio and television programs.