July 01, 2020
Hour 1: Dave Hataj: Good Work
How much does your work matter to God? Our guest today, Dave Hataj, experienced a spiritual transformation in going home to take over his family's gear shop. He began to think about what it meant to be a Christian in business and learned that no matter what your position, your workplace can and should be a place of significance. Be listening for Dave's interesting faith-work story and learn how God wants to use you in your place of work to change lives, communities, and even the world.
Hour 2: Dr. Mark Caleb Smith: The Monuments
Turmoil and rage has taken to the streets in our nation, with many monuments and statues being toppled or officially removed. What is driving this anger and how can we, as Christ followers, respond in a way that lights a candle instead of embracing the dark? Mark Caleb Smith, Director of the Center for Political Studies at Cedarville University will join Ken and Deb to give his historical and faith perspective surrounding the current outrage as we move toward a weekend that celebrates our freedom.
IN THIS EPISODE
Dave Hataj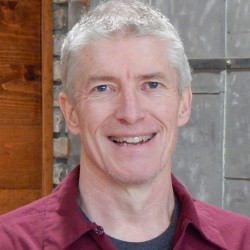 Dave Hataj
Dave Hataj is the second-generation president and owner of Edgerton Gear, Inc., a Wisconsin-based custom gear manufacturer. As a journeyman machinist by age twenty-one, he then earned a Bachelor's Degree from the University of California-Irvine. He completed his Master's Degree from Regent College in Vancouver, BC. His graduate work focused on Systems Theory in a Family Business context. In 2014 he earned a Doctorate of Transformational Leadership from Bakke Graduate University, developing a curriculum called Craftsman with Character. The course introduces high school students to the trades and manufacturing as an excellent career path, while developing character and soft skills.
Dr. Mark Caleb Smith
Dr. Mark Caleb Smith
Dr. Smith serves as Associate Professor of Political Science and the Director of the Center for Political Studies at Cedarville University. He teaches courses in American Politics, Constitutional Law, and Research Methodology/Data Analysis. Dr. Smith has authored numerous refereed journal articles, book chapters, and other publications. His primary research interest is in the field of religion and American politics. He received his B.A. in history from Bryan College (1992), an M.A. in the history of Christianity from Trinity Evangelical Divinity School (1995), and an M.A. (1997) and Ph.D. (2001) in political science from the University of Georgia. Before arriving at Cedarville in 2004, Dr. Smith taught at Tulane University and Calvin College.