June 12, 2020
Hour 1: Dr. Patrick Oliver: Defunding the Police
A call for police reform around the nation has arisen following the death of George Floyd. Some state and federal politicians are calling for police departments across the United States to be defunded and dismantled. What could be some of the implications if police departments were defunded and dismantled? How would this impact 9-1-1 services, or other services Americans have come to rely on?? On Friday, Ken and Deb visit with professor Patrick Oliver from Cedarville University about the ideas being discussed and what some of the outcomes of these changes would be in our cities and communities.
Hour 2: Dr. David Anderson: Gracism
What is the solution to racism? Our guest this morning says the answer is found in a true understanding of grace. Dr. David Anderson is an internationally acclaimed expert on race relations who will inspire us to be a force for positive change by being gracists. In a world that is becoming more and more hostile and insecure, David says that putting grace into practice will move us toward a more just society, a more perfect union , and a more peaceful world.
Hour 3: Morning Show Devotional(06/12)
Morning Show Devotional(06/12)
IN THIS EPISODE
Patrick Oliver
Patrick Oliver
Dr. Patrick Oliver is the director of the criminal justice department at Cedarville University. He previously served for 27 years in law enforcement, including as Chief of Police in the cities of Fairborn, Grandview Heights, and Cleveland, Ohio, and as Ranger Chief of Cleveland Metropolitan Parks. He also spent 11 years as a trooper with the Ohio State Highway Patrol. Professor Oliver serves as a Crown Financial Ministries budget coach and seminar instructor, as well as being a consultant and trainer for the International Association of Chiefs of Police and Ohio Association of Chiefs of Police. He also serves on the Research Advisory Committee for the International Association of Chiefs of Police.


Dr. David A. Anderson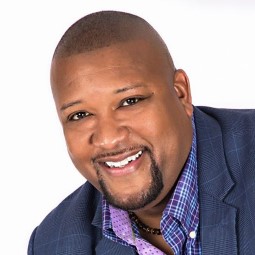 Dr. David A. Anderson
David Anderson is the senior pastor of Bridgeway Community Church, a multicultural congregation located in Columbia, Maryland. He is president of a consulting and resource organization called the BridgeLeader Network, with a focus on building bridges across the deep divides of race, faith, culture, and wealth. David received his bachelor's and master's degrees from Moody Bible Institute and was the first African American to be student body president at Moody Bible Institute. He earned his Doctor of Philosophy degree in 2001 from Oxford Graduate School's American Centre for Religion and Society Studies in the US, while studying and defending his essays at Oxford University in England. On completing his undergraduate degree at Moody, David served as a pastoral intern at Willow Creek Community Church for two years, after which he planted Bridgeway Community Church with the help of a few core people. David has also served as the president of the Moody Bible Institute Alumni Board.