June 09, 2020
Hour 1: Jason Crosby: Salt and Light
Jesus points to salt and light to describe our role in this world, but how is that displayed in our 2020 walk of faith? Join Station Manager Jason Crosby as he expounds the meaning of these statement to help us understand and walk in our design as new creatures in Christ. Read Matthew 5 and then listen in to hear this timely teaching on Tuesday morning.
Hour 2: Clarence Shuler: Winning the Race for Unity
The church is not immune to the racial divide and challenges that have been brought to the center of the national conversation because of the murder of George Floyd. As we seek to listen and understand the injustices and challenges of the African American experience, what's the next step? Tuesday we visit with the President and CEO of Building Lasting Relationships Clarence Shuler. Clarence will challenge us to confront the racial divide in our churches and to tackle the issues head on as we work toward unity in this divided culture.
IN THIS EPISODE
Jason Crosby
Jason Crosby
Jason was born in Moline, Ill., and was raised in Moline and in Minneapolis, Minn. He attended Northwestern College in St. Paul, Minn. where he graduated in 2001 with a bachelor's degree in Broadcasting and Electronic Media and a second degree in Bible. Jason joined Moody Radio in 2005 as the News Director and a producer on the morning show. He left in 2008 to pursue a master's degree at Southeastern Baptist Theological Seminary in Wake Forest, N.C. In June of 2012, Jason gradated with a Master of Divinity degree in Expository Preaching. He rejoined Moody Radio in September 2012 as the operations coordinator and temporary co-host of the morning show. He was named station manager in January 2013.
Jason and his wife, Suzy, have been married since 2007 and have two children. He enjoys spending time with friends and family, ready, playing slow-pitch softball and hearing stories of God at work. By far, his favorite activity is preaching and teaching the Bible, and he is available to speak at your church or event. You can call the station or shoot him an e-mail to check on his availability.
Clarence Shuler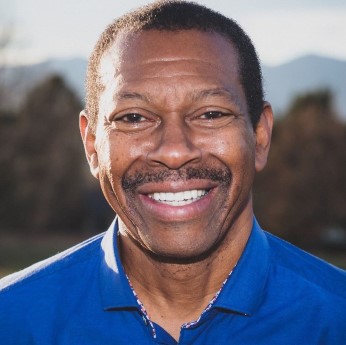 Clarence Shuler
Clarence Shuler (M.Div., Southwestern Baptist Theological Seminary) is the president and CEO of Building Lasting Relationships, Inc., which conducts marriage, parenting, and Biblical diversity seminars throughout the United States and internationally. He has over 30 years of professional cross-cultural ministry experience and is a member of FamilyLife's speaker team, along with his wife, Brenda. Formerly the manager of Focus on the Family's Black Family/Pastor Ministries, Clarence has consulted with numerous churches and organizations on diversity, including the U.S. Air Force, the U.S. Department of Health and Human Services, the Salvation Army, Moody Bible Institute, and Wycliffe Bible Translators. Clarence is the author of several books, including Winning the Race to Unity and Your Wife Can Be Your Best Friend. He and Brenda reside in Colorado Springs, Colo., and have three daughters.