May 06, 2020
Hour 1: J.S. Park: The Voices We Carry
Whose voice are you listening to during this pandemic? Are you tuned into the fear in your mind, the experts in the media, the government officials, or those with strong opinions in your family? Wednesday we visit with author/hospital chaplain J.S. Park, who has encountered hundreds of patients, listening to their stories and witnessing their last words. Through his experiences he has seen how the voices we listen to and carry with us can both harm and heal. Join the conversation as we seek to find our authentic voice in a world of mixed messages.
Hour 2: Ray Pritchard: Be Renewed!
In a season of stress and worry, is it possible to experience renewal? If you are desperately seeking that new breath of life into your walk, be listening as we visit with Ray Pritchard. We'll talk with Ray about the path to a new vibrant walk and the work of the Holy Spirit in our renewal. Just as we see the new life budding all around us outside, join the conversation on how we can be revived for a new season of ministry by being transformed within.
Hour 3: Michael Johnson: Christ Over COVID
Ordinary life in Russia is bleak with a large population of orphans, problems with alcohol addiction, and low pay. Add to these issues the current pandemic and the conditions have gone from bad to worse. Wednesday we'll hear about the ministry of Slavic Gospel Association in helping churches to reach out to those in desperate need with COVID Care Kits. Join Ken and Deb as they welcome SGA President Michael Johnson, who is calling on all prayer warriors to fervently pray as COVID-19 spreads through Russia, Georgia, Ukraine, and other Slavic nations – as well as threatening the Russian-speaking community in Israel.
Hour 4: Morning Show Devotional (05/060
.
IN THIS EPISODE
J.S. Park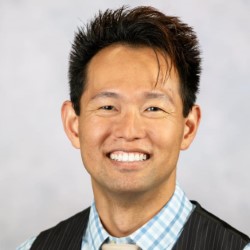 J.S. Park
J.S. Park is a hospital chaplain, a chaplain for the homeless, former atheist/agnostic, sixth-degree black belt, a recovered porn addict, intense introvert, suicide survivor, Korean-American, and loves Jesus. He has a B.A. in Psychology from USF and a Master's from SEBTS.
Ray Pritchard
Ray Pritchard
Dr. Ray Pritchard (D.Min., Talbot School of Theology) serves as president of Keep Believing Ministries. He has ministered extensively overseas in China, Bolivia, Columbia, Paraguay, Belize, Haiti, Nigeria, Switzerland, Russia, India and Nepal. He is a frequent conference speaker and guest on Christian radio and television talk shows. For 26 years he pastored churches in Los Angeles, Dallas and Chicago.
Michael Johnson
Michael Johnson
Michael Johnson is president of Slavic Gospel Association (SGA), a nearly 90-year-old ministry that partners with hundreds of missionaries and more than 6,000 evangelical churches across Russia and the former Soviet Union. This extensive grassroots network gives SGA unparalleled access to real-time, on-the-ground data – allowing crucial aid to be distributed to the exact point of need. He travels extensively in the former Soviet world and Israel, where SGA helps Russian-speaking congregations. Johnson is a sought-after speaker, featured at the National Religious Broadcasters, Christian Leadership Alliance, Association of Gospel Rescue Missions, and other conferences and churches.