April 22, 2020
Hour 1: John Eldredge: Get Your Life Back
The average American checks their phone 80 times a day and 70 percent keep it within reach while sleeping. While we practice social distancing, we continue to grow in our dependency for our devices. Wednesday morning we'll visit with author/counselor John Eldredge, who will encourage some technology distancing to regain our ability to pause, minimize distractions, and establish disciplines that bring health to our souls.
Hour 2: Mark Hitchcock: Prophecy and COVID-19
Are we living in the last days? Is COVID-19 prophesied in Scripture? What does the Bible reveal about what is currently in play in the Middle East? These are some of the questions that we'll ask Mark Hitchcock, who has authored 30 books related to prophecy, and has just released a new book on the role of Iran in God's prophetic timetable. Be listening for this important conversation designed to encourage us to remain alert, aware, and hopeful as we near the end times.
Hour 3: Morning Show Devotional (04/22)
.
IN THIS EPISODE
John Eldredge
John Eldredge
John Eldredge is an author, a counselor, and a teacher. He is also president of Ransomed Heart, a ministry devoted to helping people discover the heart of God, recover their own hearts in God's love, and learn to live in God's Kingdom. John earned his master's degree in Counseling from Colorado Christian University, and directed a theater company in Los Angeles for several years before moving to Colorado to work with Focus on the Family.
Dr. Mark Hitchcock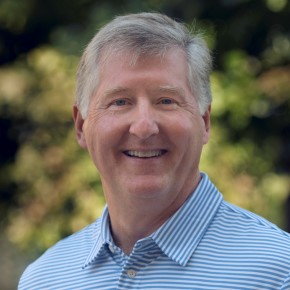 Dr. Mark Hitchcock
Mark Hitchcock has authored over 30 books related to Bible prophecy. He has earned ThM and PhD degrees from Dallas Theological Seminary and is an associate professor there. He lives in Edmond, Oklahoma with his wife Cheryl and serves as Senior Pastor of Faith Bible Church. He and his wife have two married sons and three grandchildren.