March 20, 2020
Hour 1: Gerad Hall: Faith over Fear
Join Ken and Deb Friday as they welcome another voice to the conversation of leaning into Faith over Fear. Our Stewardship Representative for our area Gerad Hall will share what God is teaching him through this COVID 19 pandemic and how we can navigate this shakey ground with a rock solid faith.
Hour 2: Doug Hastings: COVID 19 and SHARE
You may have heard throughout this week that our Spring Share here at Moody Radio Quad Cities was postponed due to the current COVID 19 pandemic. This morning we will visit with Moody Radio's Vice President Doug Hastings about the current crisis in our Nation and Moody Radio's commitment to Sharing the Word to bring hope and comfort in these difficult days.
Hour 3: Morning Show Devotional (03/20)
.
IN THIS EPISODE
Doug Hastings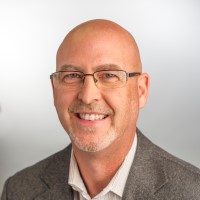 Doug Hastings
Vice President of Moody Radio. Doug graduated from Moody Bible Institute's communications program in 1979, and earned a BA in Radio and TV from Columbia College. He joined Moody Radio in 1981 and has served in marketing, operations, and programming; and in his most recent role as general manager, Doug oversaw the business, facility, and financial areas of Moody Radio.