March 19, 2020
Hour 1: Dan White: Love over Fear
Is fear addictive? And if so, how does this keep us from choosing love? Thursday we visit with Dan White about the role of fear in the current COVID 19 crisis and how Christ calls us to another choice. Dan will point us to the words of hope and love in action we can share with one another instead of marinating in headline news.
Hour 2: Ron Hutchcraft: Seizing Gospel Opportunities
The health experts say that we have not seen the worst of this current coronavirus pandemic. With the uncertainty of what's next, how do we seize the opportunities to share the one true hope that is available to all? Ron Hutchcraft will join Ken and Deb to walk us through some of the ways that we can use this time to shine the light of Christ in these dark days.
Hour 3: Rob West: Faith over Money Fears
Join Ken and Deb Thursday as we welcome Rob West from Moneywise Live to give us perspective on what is happening in the economy. Rob will walk us through some of the financial worries that are on top of mind while giving a biblical perspective on how to respond. How can we move from fear over finances to faith in our great God? Rob West will offer some wisdom from God's Word to help us to trust completely in our good, good Father.
Hour 4: Morning Show Devotional (03/19)
.
IN THIS EPISODE
Dan White, Jr.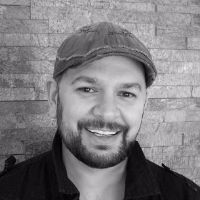 Dan White, Jr.
Dan White, Jr., coplanted Axiom, an International Christian Community in Syracuse, N.Y. He is also a strategist with the V3 Movement, coaching cohorts from around the country through a 9-month missional system. Dan is the author of Subterranean and coauthor of the award-winning The Church as Movement. He is married to Tonya, dad to Daniel and Ari, and can be found enjoying conversations at Salt City Coffee.
Ron Hutchcraft
Ron Hutchcraft
A veteran of youth and family work, Ron Hutchcraft has presented the Gospel across North America and around the world. Ron is currently involved in ongoing ministry outreach to and with Native Americans, and is founder of the "On Eagles' Wings" Native ministry. Ron still enjoys speaking across the country and writing in his spare time.
Rob West
Rob West
Rob West is the host of the nationally syndicated radio programs MoneyWise and The MoneyWise Minute heard on more than 900 radio outlets each day. Rob also serves as the President of Kingdom Advisors, an international community of financial professionals who are specialists in delivering biblically wise financial advice. Rob serves as primary spokesperson for the organization and gives leadership to organizational strategy. Rob and his wife, Julie, live in Marietta, GA with their four children.