March 17, 2020
Hour 1: Dr. Winfred Neely: Overcoming Worry
How can we grab hold of faith and not give into fear during this COVID-19 pandemic? Tuesday morning Dr. Winfred Neely will join Ken and Deb to offer what the Bible says about our worries and how we can find peace. We'll also discuss ways to minister to someone who is feeling fearful, afraid, or overcome with worry.
Hour 2: Rob Willey: A Pastor's Perspective
How is one local church responding to this current coronavirus crisis? Pastor Rob Willey will join Ken and Deb to share how Corem Deo Bible Church is responding to the coronavirus. Pastor Willey will address how we can best move through this together as the Church and be the Church in our community.
Hour 3: Mark Jobe: For Such a Time as This
How can we be ambassadors for Christ in this time of fear and isolation? Moody Bible Institute President Dr. Mark Jobe will join Ken and Deb Tuesday to share a biblical perspective on the coronavirus and how God has us where we are for such a time as this. We will also get an update on what is happening now at the Moody Bible Institute and how we can all be praying and seizing gospel opportunities during this season.
Hour 4: Morning Show Devotional (03/17)
.
IN THIS EPISODE
Dr. Winfred Neely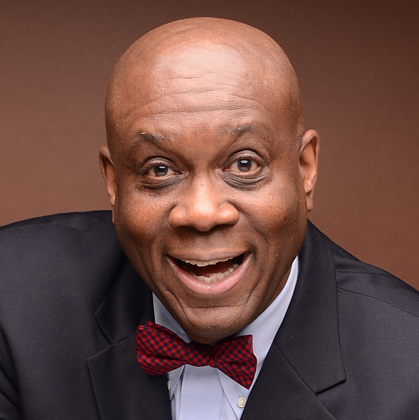 Dr. Winfred Neely
Winfred Neely is Professor of Pastoral Studies at Moody Bible Institute in Chicago. He has served as a missionary to Senegal, West Africa, and as a teaching pastor in the Lawndale community of Chicago and has planted and pastored multiple churches in the Chicago area.
Dr. Mark Jobe
Dr. Mark Jobe
Dr. Mark Jobe is Moody Bible Institute's 10th president. For over 30 years, Dr. Jobe has served as the lead and founding pastor of New Life Community Church in Chicago. He is also the founder of New Life Centers, an organization focused on helping youth in underserved areas of Chicago. He is the author of Unstuck: Out of Your Cave and Into Your Call (Moody Publishers) and the host of Bold Steps, a program heard on Moody Radio. He holds a master's degree from Moody Theological Seminary and a doctorate from Bakke Graduate University.