March 06, 2020
Hour 1: Dr. Jeff Myers: Unquestioned Answers
Do you ever use Christian clichés? I think most of us could say we've been guilty of using phrases like, " just have faith" or "love the sinner, hate the sin." How do these common phrases fall short and what's a better way to use our speech to engage in more meaningful conversation? Friday Dr. Jeff Myers from Summit Ministries asks us to rethink our use of simplistic statements and dig deeper into Biblical truth. Jeff offers some very helpful words that we can use in place of the common clichés as we seek to have fruitful Gospel conversations.
Hour 2: Morning Show Devotional (03/06)
.
IN THIS EPISODE
Dr. Jeff Myers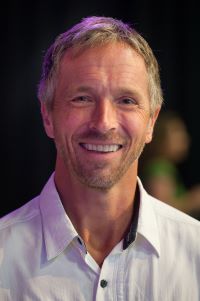 Dr. Jeff Myers
Dr. Jeff Myers is president of Summit Ministries, a highly respected worldview training program whose graduates are making a difference in politics, law, academics, medicine, science, and business. In the last 20 years Dr. Myers has become one of America's most respected authorities on youth leadership development. Through his appearances on Fox News and other media programs, Dr. Myers has become a fresh voice offering humor and insight from a Christian worldview. He holds a Doctor of Philosophy degree and teaches leadership courses through Lumerit and Belhaven University.