January 09, 2020
Hour 1: Aundi Kolber: Try Softer
When every morning becomes a struggle and trying harder is just not working, what do you do? This morning we are talking with counselor Aundi Kolber who has a new way of looking at what might be going on and how trying harder may not be what moves us forward to freedom and wholeness. Join Ken and Deb as they visit with Aundi about a new way to look at how we were made, our experiences, and the true shalom that God has for us.
Hour 2: Dr. Paul White: Thriving at Work
All this week we are looking at goals for the new year and decade. For many of us a majority of our day is spent at work, so how do we grow at work? We will talk about the workplace Thursday with Dr. Paul White, who will give us some practical help in making goals, setting expectations, and thriving in the workplace. If you haven't come up with any goals for your workday yet, this conversation may give you some ideas on how to work toward a more fruitful and flourishing 9 to 5.
Hour 3: Morning Show Devotional (01/09)
.
IN THIS EPISODE
Dr. Paul White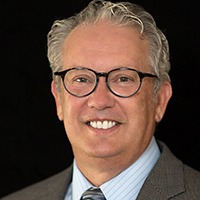 Dr. Paul White
Dr. Paul White is a psychologist, author, speaker and consultant who, for over two decades, has helped countless businesses and organizations make work relationships work. Co-author of The 5 Languages of Appreciation in the Workplace (written with #1 New York Times bestselling author Dr. Gary Chapman), he has given lectures around the world.