November 14, 2019
Hour 1: Verlon Fosner: Dinner Church
Sharing a meal and breaking bread together in homes was the primary vehicle for the spread of the Gospel. The first followers emulated Christ's pattern, gathering the poor and strangers around tables of food to talk about Jesus. How can we learn from this Dinner Church today? Do we need to revive this practice if we are to see more people come to know Jesus? Station Manager Jason Crosby will welcome Verlon Fosner to talk about Dinner Church and how God is using this ancient practice to draw people to himself.
Hour 2: Karl Vaters: Small Church Essentials
Did you know that more than 90 percent of churches have fewer than 200 people? Although big churches may have visibility in the media, the small church plays a big part in what God is doing. Join Station Manager Jason Crosby and Gerad Hall on Thursday as they talk about creative ministry and delve into what makes a dynamic, healthy small church with Karl Vaters, author of Small Church Essentials.
Hour 3: Morning Show Devotional (11/14)
.
IN THIS EPISODE
Verlon Fosner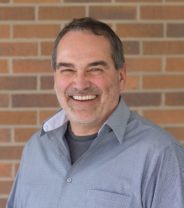 Verlon Fosner
For the last decade, Dinner Church pioneer Verlon Fosner and his church have been hosting weekly dinner gatherings as the flagship of their church family life and mission. What began as an urban Dinner Church spread into a multi-site Dinner Church, and then expanded into a national Dinner Church Network. In 2016, Verlon joined the Fresh Expressions US team to lead the DinnerChurchCollective initiative.