October 16, 2019
Hour 1: Robert Dickie III- Moving Forward After a Job Loss
The loss of a job can be one of the most difficult seasons of life and Wednesday we'll shine some hope into this season with Robert Dickie III. What are some strategies for moving forward after losing a job? How do you transition into a different kind of job if your career choice is becoming obsolete? These are just some of the questions we'll chat about Wednesday as we consider, what's next after you lose a job.
Hour 2: Jill Savage- Empty Nest, Full Life
We never stop being mom or dad, but as children grow to young adults, our role changes in their lives. On Wednesday morning we'll discuss this life transition with Jill Savage, who shares with us that living our empty nest life can bring new opportunities for growth and service. Join with Ken and Deb as we visit with Jill about the empty nest and focus not on what has been already lived but what life there is to come.
Hour 3: Morning Show Devotional (10/16)
.
IN THIS EPISODE
Robert Dickie, III
Robert Dickie, III
Robert Dickie III has served as a decorated Air Force Officer, the CEO of an international company, and as the leader of several non-profits. In July 2011 he became the President of Crown. This unique and bold career path has given Bob a first-hand look at the changing economy/job market we now find ourselves in. Bob and his wife Brandi reside in Knoxville, TN with their six children and two dogs. They are both graduates of the University of Tennessee. Bob earned his Master's Degree from the University of Arkansas in Industrial Engineering and is currently in the Harvard Business School Executive Education Program.
Jill Savage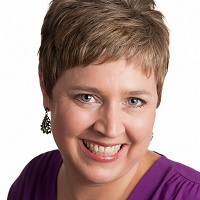 Jill Savage
Jill Savage is an author and speaker who is passionate about encouraging families. She is the author of twelve books. Featured on Focus on the Family, Crosswalk.com, and Today's Christian Woman magazine, Jill is the founder of Hearts at Home, an organization that encouraged moms from 1994-2017. Jill and her husband, Mark, have five children and three grandchildren. They make their home in Normal, Ill.