September 30, 2019
Hour 1: Dr. Todd Chipman: Until Every Child is Home
Should ministry to orphans be a part of the local church? What does it look like for the church to support families as they become foster parents or choose to adopt? How does this ministry to children transform the church? Those are some of the questions we'll tackle Monday with Dr. Todd Chipman. Todd himself was adopted, has adopted, and has seen firsthand how this ministry grows and revitalizes a congregation.
Hour 2: David McAlvany: The Intentional Legacy
Many times the discussion of legacy is translated into how our estate will be passed on to our children or children's children. Today's guest has worked in his father's financial business all of his life, but says that legacy is so much more than the transference of wealth. Monday we visit with the CEO of McAlvany Financial Companies, David McAlvany, who wants you to know that it's never too late to redeem your legacy and the key to doing so begins with the heart. Be listening for this uplifting look at what we leave behind on Ken and Deb in the Morning.
Hour 3: Morning Show Devotional (9/30)
Ken's morning devotional comes from Henry T. Blackaby and Richard Blackaby's "Experiencing God Day-by-day: Devotional"
IN THIS EPISODE
Dr. Todd Chipman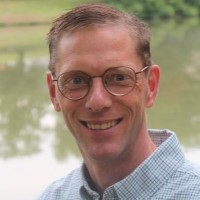 Dr. Todd Chipman
TODD R. CHIPMAN (B.S. University of Nebraska; MA-BL, M.Div., PhD, Midwestern Baptist Theological Seminary) is assistant professor of Biblical Studies at Midwestern Baptist Theological Seminary. He and his wife have seven children and advocate for foster/adoption ministry.