August 21, 2019
Hour 1: Empty Nest, Full Life
You've just dropped your youngest child off at college and you're wondering, now what? You remember "those days" with not a moment to yourself and now you're wishing for one more of "those days" back. Being an empty nester is like being on a seesaw with grief on one end and delight on the other, going up and down as you adjust to a new normal. If that's the season you're in, Wednesday's conversation is for you. Ken and Deb will visit with Jill Savage about being an empty nester and how you can discover God's best for this next chapter.
Hour 2: Morning Devotional
Ken's morning devotional comes from Paul Tripp's Wednesday Word. The devotional is titled "Living Your Best Life"
IN THIS EPISODE
Jill Savage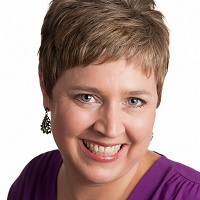 Jill Savage
Jill Savage is an author and speaker who is passionate about encouraging families. She is the author of twelve books. Featured on Focus on the Family, Crosswalk.com, and Today's Christian Woman magazine, Jill is the founder of Hearts at Home, an organization that encouraged moms from 1994-2017. Jill and her husband, Mark, have five children and three grandchildren. They make their home in Normal, Ill.