August 14, 2019
Hour 1: Start with the Heart
What are some ways to make this school year a successful one for your student? We want our children to grow not only in smarts but also in heart issues, such as character and compassion. Dr. Kathy Koch will join Ken and Deb to share practical ideas for parents as we kick off the new school year. Dr. Koch will also talk about the top character qualities to focus on and how to handle the ever consuming role of social media.
Hour 2: Voice of the Martyrs
Todd Nettleton from Voice of the Martyrs joins Ken and Deb to give an update from the persecuted church. Todd will pass along some new information about a Chinese Pastor that was arrested last December. He'll also share about a foreign Christian arrested under an anti-conversion law in Nepal. We'll be discussing what these Christians are facing and ways that we can be praying for these persecuted believers.
Hour 3: Morning Devotional
Ken's morning devotional comes from Joseph Stowell's "Strength for the Journey: Day By Day With Jesus"
IN THIS EPISODE
Dr. Kathy Koch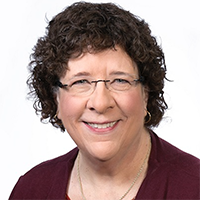 Dr. Kathy Koch
Dr. Kathy Koch is the Founder and President of Celebrate Kids, Inc., a Christian ministry based in Fort Worth, Texas. She is an internationally celebrated speaker and popular radio guest who has influenced thousands of parents, teachers, and children in 30 countries through keynote messages, workshops, seminars, assemblies, and other events. Dr. Koch earned a Ph.D. in reading and educational psychology from Purdue University and was a tenured associate professor of education at the University of Wisconsin-Green Bay, a teacher of second graders, a middle school coach, and a school board member for a Christian school prior to becoming a full-time conference and keynote speaker.
Todd Nettleton
Todd Nettleton
Todd Nettleton is director of media development for The Voice of the Martyrs, working with the media to tell the stories of persecuted Christians to people in the United States. In his role with VOM, he has met with Christians who face persecution in many countries, including Sudan, China, Egypt, Turkey, Vietnam, Pakistan, Indonesia, Uzbekistan, Tajikistan, Bangladesh, Myanmar (Burma) and Azerbaijan.