June 19, 2019
Hour 1: Moody Radio Update
Is listening to Moody Radio part of your daily routine? Have you found that the conversations and teaching has helped you to grow in your faith walk? We are in a very crucial funding time for this station as we head toward the end of our fiscal year at Moody Radio. Wednesday VP of Broadcasting at Moody Radio Doug Hastings will join Ken and Deb to talk about the impact, current needs, and exciting plans for the ministry of Moody Radio.
Hour 2: The DIY Guide to Building a Family that Lasts
When you get a chance to rule the TV remote, do you tend to land on one of the many DIY home improvement shows? While those may help you with the physical structure and appearance of your home, what about the peace and joy inside the home? Wednesday we will work on the most important dynamic in the home, the relationships of the family who lives there. Ken and Deb will delve into the DIY guide to family relationships with Dr. Shannon Warden who will share some essential tools needed to improve your home life.
Hour 3: Morning Devotional
Deb's morning devotional comes from "Tending the Soul: 90 Days of Spiritual Nourishment". The devotional by Sharon Hersh is titled "Begin Again"
IN THIS EPISODE
Doug Hastings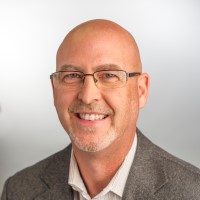 Doug Hastings
Vice President of Moody Radio. Doug graduated from Moody Bible Institute's communications program in 1979, and earned a BA in Radio and TV from Columbia College. He joined Moody Radio in 1981 and has served in marketing, operations, and programming; and in his most recent role as general manager, Doug oversaw the business, facility, and financial areas of Moody Radio.
Dr. Shannon Warden
Dr. Shannon Warden
Shannon Warden is a professor of counseling at Piedmont International University in Winston-Salem, NC. Previously she was an assistant teaching professor of counseling at Wake Forest University and an assistant professor of counseling at Gardner-Webb University. As a licensed professional counselor for over 20 years, she has counseled with hundreds of couples and families.