May 21, 2019
Hour 1: Is the Book of Genesis Trustworthy?
What are some questions that you have asked about God for which you are longing for answers? Tuesday Pastor Brian Bill will be answering one of those frequently asked questions about the Bible. Join us as journey back to the beginning to discover who God is and what it means for our lives today.
Hour 2: Pressure Points
Do you have a graduate in your family? Are they heading to college in the fall? Tuesday we'll visit with author Shelby Abbott who has worked with college students for the last 20 years. He will share some of the pressure points students face today and how the Gospel provides solutions for today's struggles. You may find that you wrestle with FOMO or some of the other idols that promise to but never fill the void in your life. Be listening to this insightful conversation that will bring us all back to the Gospel's relevance to the big and small everyday struggles.
Hour 3: Morning Devotional
Ken's morning devotional comes from "The One Year Unlocking the Bible Devotional" by Pastor Colin S. Smith
IN THIS EPISODE
Brian Bill
Brian Bill
Brian Bill is the senior pastor at Edgewood Baptist Church in Rock Island, Illinois. He attended the University of Wisconsin in Madison, where he was led to the Lord through the influence of his college roommate. He is a graduate of Moody Bible Institute and Trinity Evangelical Divinity School. Brian serves on the Executive Board of Directors for Keep Believing Ministries, is a Pro Contributor to SermonCentral.com, is an author of two tracts (Soul Satisfaction and The Only Way), is a contributor to the Preacher's Sourcebook, a columnist for Believe.com, writes an "Ask a Pastor" feature for Believe.com and serves as the chaplain for the Quad Cities Missing Persons Network. He also hosts a weekly radio program called, "On Mission" that airs on WDLM on Sundays at 11:00 am and 7:30 pm.
Shelby Abbott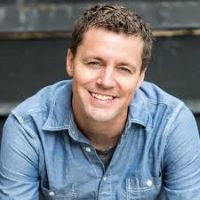 Shelby Abbott
Shelby Abbott is a Philadelphia based author, public speaker, and emcee on staff with the Campus Ministry of Cru. His passion for ministry has led him to speak at churches and college campuses all over the United States. He is married with two daughters. His new release, Pressure Points, aims to confront the current struggles college students face in light of the Gospel.