May 09, 2019
Hour 1: Surrendered Hearts
When Lori Schumaker and her husband first laid eyes on a little girl from Bulgaria, they immediately sensed this was the little girl for them. They moved forward with the adoption process and it seemed to be going smoothly until they were met with heartbreaking news. Although it seemed as if this little girl would never be part of their family, God had other plans . You'll hear this amazing story of love, loss, and learning to trust Thursday on Ken and Deb in the Morning.
Hour 2: Morning Devotional
Ken's morning devotional comes from "Experiencing God Day-by-day: Devotional" by Henry Blackaby and Richard Blackaby
IN THIS EPISODE
Lori Schumaker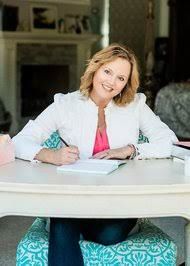 Lori Schumaker
Lori Schumaker is an author, writer, speaker, teacher, and certified life coach. Her heart is to encourage others to meet the challenges of life with the hope of Christ. As an adoptive, biological and special needs mom. She also blogs regularly at www.lorischumaker.com. Lori, her husband, and 3 children live in Arizona and enjoy lots of family activities and trips which are often weaved around the basketball her boys so dearly love! Whether courtside, beachside, or catching up on a favorite show with the family - being with them is her favorite place to be!