May 06, 2019
Hour 1: Grit and Grace
The daily schedule of diapers, laundry, and feedings can leave young moms feeling alone and depleted. On Monday's program we are going to hear some encouragement from author and mom Suzanne Hadley Gosselin who joined with fellow mom and writer Gretta Kennedy to write 90 daily devotions full of humor, vulnerability, and Biblical truth to help moms live out their calling with Grit and Grace.
Hour 2: Write to Publish
Can you think of a recent article, story, or note that God has used in your life to offer hope, healing, challenge or conviction? Do you have a passion to write down words that will offer that to others? Monday we'll hear about the Write to Publish Conference with Jane Rubietta, where you can hone your writing skills and tips for having your work published. Jane will also share about her latest writing project.
Hour 3: Morning Devotional
Ken's morning devotional comes from "The One Year Unlocking the Bible Devotional" by Pastor Colin S. Smith
IN THIS EPISODE
Suzanne Hadley Gosselin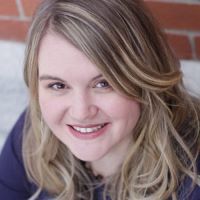 Suzanne Hadley Gosselin
Suzanne Hadley Gosselin is a freelance writer and editor. She graduated from Multnomah University with a degree in journalism and biblical theology. She lives in California with her husband, Kevin, who is a family pastor, and her four young children: Josiah, Sadie, Amelia and Jackson. When she's not hanging out with her kids, Suzanne loves a good cup of coffee, conversation with friends, musical theater and a trip to the beautiful California coast.