May 03, 2019
Hour 1: So the Next Generation Will Know
What are some of the challenges unique to Generation Z? What should we take into account when we plan programs or strategies to reach this generation with the Gospel? How do we best equip them with the truth of Christianity? These are some of the questions addressed and answered in So the Next Generation Will Know guide and Friday we visit with Dr. Sean McDowell about this research-based tool that outlines some of the best ways to reach the younger generation.
Hour 2: The Dawn of Hope
What inspires hope in your life? Friday we will tell you about a unique opportunity to view and own a local artist's painting, The Dawn of Hope. Artist Dave Anderson and Pastor Tom Aubrey from First Free Church in Moline will be with us to tell us more about the work as well as how your participation will provide hope and a future for girls in Tanzania.
Hour 3: Morning Devotional
Ken's morning devotional comes from "Discovery: Experiencing God's Word Day By Day" by Dr. David Jeremiah
IN THIS EPISODE
Dr. Sean McDowell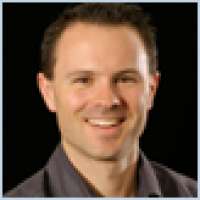 Dr. Sean McDowell
Dr. Sean McDowell is a gifted communicator with a passion for equipping the church, and in particular young people, to make the case for the Christian faith. Sean is an Assistant Professor in the Christian Apologetics program at Biola University and he is the Resident Scholar for Summit California. Sean is the author, co-author, or editor of over eighteen books and still teaches one high school Bible class, which helps give him exceptional insight into the prevailing culture.
He graduated from Talbot Theological Seminary with a double Master's degree in Theology and Philosophy and earned a Ph.D. in Apologetics and Worldview Studies from Southern Baptist Theological Seminary.