April 29, 2019
Hour 1: Healthy Habits for our Liver
How can we keep our liver healthy and why is it important? Monday we explore an epidemic in our culture that can be directly linked to our lifestyle with Herbal Pharmacist David Foreman. David will share why so many people are having problems with their liver and what can be done to bring health to this vital organ. Be listening for practical and doable lifestyle changes that can make a big difference for in regenerating your liver.
Hour 2: The 4 Habits of Joy-Filled Marriages
What is the most startling breakthrough in brain science that will help revitalize your marriage? Join Ken and Deb Monday as they visit with Dr. Marcus Warner and Chris M. Coursey who have studied relationships and neuroscience and now share what they have discovered about happy and not so happy marriages. We'll discover together some of the habits that when exercised re-train the brain to joy in relationship.
Hour 3: Morning Devotional
Ken's morning devotional comes from "God's Joy in Jesus" from John Piper
IN THIS EPISODE
Chris M. Coursey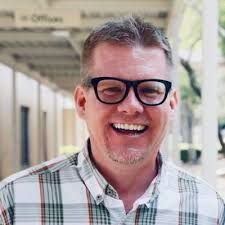 Chris M. Coursey
REV CHRIS M. COURSEY is the president of THRIVEtoday, a non-profit ministry focusing on training leaders and communities in the nineteen skills that make relationships work. Chris is an ordained minister, pastoral counselor, published author, curriculum designer and international speaker. Chris is the husband of Jen and the father of two young boys, Matthew and Andrew.
Marcus Warner
Marcus Warner
Dr. Marcus Warner has served as president of Deeper Walk International since 2006. He is a former pastor and Bible professor at Bethel College, with a doctorate from Trinity Evangelical Divinity School. Marcus is the primary teacher at Deeper Walk seminars and has written multiple books.