April 25, 2019
Hour 1: Between Life and Death
What do you do when a family member is on life support and you have to make a life and death decision? Thursday we visit with critical care doctor who has seen many family member's struggle with these decisions and has written a gospel centered guide to end of life medical care. Join Ken and Deb as they visit with Dr. Kathryn Butler about questions to ask and Biblical principles to consider as you navigate the transition from this life to the next.
Hour 2: Holy Sexuality and the Gospel
The Bible speaks to every area of our life, including our sexuality. How does this area of our life fit into the framework of the Gospel message? Thursday Moody Bible Institute Professor and author Christopher Yuan will be sharing how God's grand story is a framework that helps us understand our friends and neighbors who are struggling with same sex attraction. We'll also talk about the opportunity you have this weekend to hear Christopher's story and Biblical teaching on holy sexuality at Calvary Church in Muscatine.
Hour 3: Morning Devotional
Ken's morning devotional comes from Day 1 of Kari Jobe's 7-day devotional plan "Majestic" found at www.Bible.com in partnership with The Overflow. The Day One Devotional is entitled "How Majestic"
IN THIS EPISODE
Dr. Kathryn Butler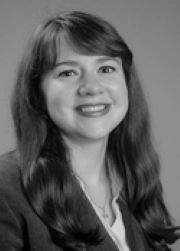 Dr. Kathryn Butler
Kathryn Butler MD, Columbia University College of Physicians and Surgeons) is a trauma surgeon who is board certified in surgical critical care and served on the faculty at Massachusetts General Hospital and Harvard Medical School. After a decade of experience in surgery, she left clinical practice in 2016 to homeschool her children. She now writes for desiringGod.org, Christianity Today, and the Gospel Coalition blog on topics intersecting faith and medicine.
Dr. Christopher Yuan
Dr. Christopher Yuan
Christopher Yuan, DMin, has taught at the Moody Bible Institute for over ten years and his speaking ministry on faith and sexuality has reached five continents. He speaks at conferences, on college campuses, and in churches. He co-authored with his mother, Angela, their memoir (now in seven languages), Out of a Far Country: A Gay Son's Journey to God, A Broken Mother's Search for Hope. He is also the author of Giving a Voice to the Voiceless. Dr. Yuan holds degrees from Moody Bible Institute, Wheaton College, and Bethel Seminary.