April 12, 2019
Hour 1: Hour of Power
If you are looking for something you can do that will result in good for the city, there's a prayer opportunity coming this weekend. Be listening Friday as Ken and Deb visit with Pastor Doug Rowland, Pastor Walton Jones, and Rock Island Academy Principal Tia Edwards to learn more about the Hour for Power, Stop the Violence Prayer event. You are invited to this hour of prayer for Rock Island Saturday at noon at the Greater Antioch Missionary Baptist Church parking lot. Join the program Friday to hear how this special prayer gathering came about and how important it is to intercede for our community.
Hour 2: High Conflict Couples
Is there hope for those couples that disagree about everything? What do you do when conflict seems the modus operandi of the relationship? Friday we'll talk through what causes this kind of relationship with Dr. David Hawkins. Dr. Hawkins will share hope for couple caught in this cycle and how we can be part of the change we are looking for in our marriage. We'll hear very practical steps that we can take to move the relationship from high conflict to building connection and intimacy.
Hour 3: Morning Devotional
Ken's morning devotional comes from "Experiencing God Day-by-day: Devotional" by Henry Blackaby and Richard Blackaby
IN THIS EPISODE
Dr. David Hawkins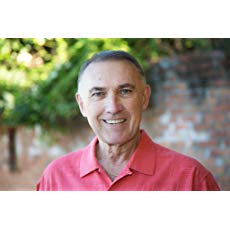 Dr. David Hawkins
Dr. David Hawkins, MBA, MSW, MA, PhD, is a clinical psychologist who has helped bring healing to thousands of marriages and individuals since he began his work in 1976. Dr. Hawkins is passionate about working with couples in crisis and offering them ways of healing their wounds and finding their way back to being passionately in love with each other. Dr. Hawkins is also a speaker & trainer for the American Association of Christian Counselors and writes for Crosswalk.com, CBN.org, and Believe.com. He is a weekly guest on Moody Radio and Faith Radio and is a best-selling author of over thirty books. He has two grown sons, is happily married to Christie Hawkins, and lives on Bainbridge Island, outside Seattle, WA.