April 10, 2019
Hour 1: Thrive for Retirement
You may have worked out your finances for retirement, but have you made a plan for your relationships, body, mind, and soul? Eric Thurman was thrown into this season unexpectedly, but he made the choice to not just survive but to thrive. He will share some of what he has learned and how working on five core areas of living in retirement can result in living out your years with purpose, pleasure, and peace.
Hour 2: Morning Devotional
Ken's morning devotional comes from "Experiencing God Day-by-day" by Henry Blackaby and Richard Blackaby
IN THIS EPISODE
Eric Thurman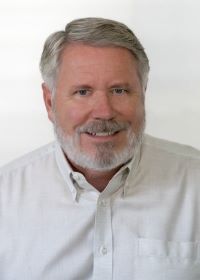 Eric Thurman
Eric Thurman began his career as a broadcast journalist with extensive media appearances and coverage, including CNN, Fox & Friends, Wall Street Week, PBS, CBS News, Newsweek, Time, and Forbes. As an early leader of the microfinance movement he has headed antipoverty programs in thirty less-developed nations. His mission now is to help people find meaning and enjoyment during the last third of life.