March 28, 2019
Hour 1: Rockstar Grandparent
1.7 million moms and dads become grandparents every year, with 70 million in the United States alone. On Thursday we'll receive some biblical counsel and advice from someone who is in this season with 14 grandchildren and one great grandchild. Chrys Howard is a bestselling writer, radio host and grandma who will share how to be an intentional grandparent while building purpose and fun into this special relationship with your grandkids.
Hour 2: International Opportunity
You will have the opportunity to put the Gospel on display as you open your home to a student from a developing country. Listen in Thursday as we talk with Deb Bowen, who will tell us more about the YES program that provides scholarships for secondary school students from countries with significant Muslim populations to spend one academic year in the United States. God may want to use you and your family to host a student and make an eternal difference!
Hour 3: Morning Devotional
Ken's morning devotional comes from Henry Blackaby's "Experiencing God Day by Day"
IN THIS EPISODE
Chrys Howard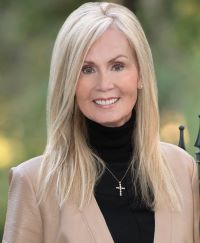 Chrys Howard
Chrys Howard, a former teacher and editor with Howard Publishing, currently hosts a weekly radio show titled It's a Mom Thing. She has cowritten several books, with more than one million copies sold, including the New York Times best-selling cookbook Miss Kay's Duck Commander Kitchen with Kay Robertson and Duck Commander Happy, Happy, Happy Stories for Kids with her daughter Korie Robertson. Chrys and her husband, John, have three children, a growing number of grandchildren and their spouses, and one great-grandchild. They live in West Monroe, Louisiana.