March 25, 2019
Hour 1: If God is Good
One of the most common questions that skeptics ask is, why does a good God allow suffering and evil? Author Randy Acorn addresses this question as well as the incredible witness of good in the world. He'll also direct our thoughts to the cross and how it demonstrates a God who loves us so much as to provide a way in our brokenness.
Hour 2: Keep Moving
For God to use our bodies we need to keep them strong and ready for service! On Monday we will visit with Herbal Pharmacist David Foreman, who will focus on the importance of working those muscles. Be listening for those strategies that we can implement to help fight against muscle loss as we age.
Hour 3: Morning Devotional
Ken's morning devotional comes from "Daily Readings from the Life of Christ" by John MacArthur
IN THIS EPISODE
Randy Alcorn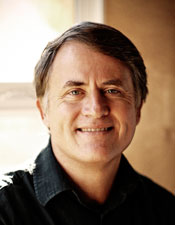 Randy Alcorn
Randy Alcorn is the founder and director of Eternal Perspective Ministries (EPM). A former pastor, he has spoken around the world and taught on the adjunct faculties of Multnomah University and Western Seminary in Portland, Oregon. Randy is the best-selling author of more than 50 books, including Happiness, Heaven, If God is Good, and the award-winning novel Safely Home. The father of two married daughters and five grandsons, Randy lives in Oregon with his wife and best friend, Nanci.