February 26, 2019
Proving Our Faith
What is mentioned 11 times in one chapter, with three different meanings? Pastor Brian Bill will challenge us from the book of James to put our faith into action because faith works! We'll hear how we personally and as the church need to do more than just talk the talk.
Protecting Life in Illinois
Recently New York passed a law that permits an abortion for any reason up to the point of birth. Now, Illinois is seeking to go even further in promoting abortion for any reason, anytime, anywhere, with no protection for the baby in the womb. David E Smith will fill us in on the particulars of the bill and the importance of speaking out for those without a voice.
IN THIS EPISODE
Brian Bill
Brian Bill
Brian Bill is the senior pastor at Edgewood Baptist Church in Rock Island, Illinois. He attended the University of Wisconsin in Madison, where he was led to the Lord through the influence of his college roommate. He is a graduate of Moody Bible Institute and Trinity Evangelical Divinity School. Brian serves on the Executive Board of Directors for Keep Believing Ministries, is a Pro Contributor to SermonCentral.com, is an author of two tracts (Soul Satisfaction and The Only Way), is a contributor to the Preacher's Sourcebook, a columnist for Believe.com, writes an "Ask a Pastor" feature for Believe.com and serves as the chaplain for the Quad Cities Missing Persons Network. He also hosts a weekly radio program called, "On Mission" that airs on WDLM on Sundays at 11:00 am and 7:30 pm.
David E Smith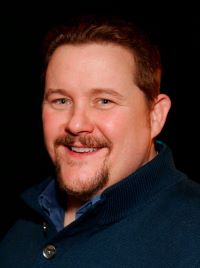 David E Smith
David E Smith is the Executive Director of Illinois Family Institute. He and his wife of 23 years are blessed to be the parents of seven children. David has 30-plus-years of experience in public policy and grass-roots activism that includes countless interviews for numerous radio, television, cable programs and newspaper articles on topics such as marriage, broadcast decency, sex education, marijuana, gambling, abortion, homosexuality, tax policy, drug decriminalization and pornography.