January 04, 2019
Your Future Self Will Thank You
Join Ken and Deb in the Morning Friday as we tackle the topic of self control. How important is it for us to cultivate self-control for us to flourish in this new year? We'll be hearing about what the Bible and science has to say about this many times overlooked fruit of the Spirit with author Drew Dyck; The new year is a new season for the Moody Bible Institute as we welcome a new President, Dr. Mark Jobe. Friday we'll visit with Mark and hear how God has led him to be trained at the school and then coming full circle back to lead the ministry into this next season.
IN THIS EPISODE
Mark Jobe
Mark Jobe
Dr. Mark Jobe was appointed to serve as Moody Bible Institute's 10th president. His tenure began on Jan. 2, 2019. He and his wife, Dee, have been married 32 years and have three adult children, Marissa, Josiah, and Grant. The Jobes currently reside in Chicagoland area where they are active members of New Life Community Church, a nondenominational, multisite church where Dr. Jobe has served as senior pastor since 1986. Dr. Jobe and their son Josiah are graduates of Moody Bible Institute. Dee also received training at Moody.
Drew Dyck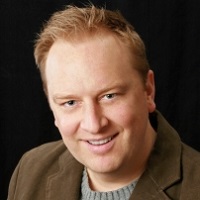 Drew Dyck
Drew Dyck (M.A. in Theology) is an editor at Moody Publishers and the former managing editor of Leadership Journal. His work has been featured in USA Today, the Huffington Post, Christianity Today, and CNN.com. Drew is the author of Generation Ex-Christian and Yawning at Tigers. He lives with his wife Grace and their three children near Portland, Oregon.