August 20, 2018
How to Grow
We all want to grow, but how do we actually do it? Author/Pastor Darryl Dash will offer insight into the habits that need to be in place as well as the steps to be taken to experience the spiritual growth we desire.
Trades of Hope
How can the purchase of jewelry help keep women from being victims of human trafficking? Monday Maria Hutchinson will join us to share the story behind Trades of Hope and how you can become involved in helping women around the world.
IN THIS EPISODE
Darryl Dash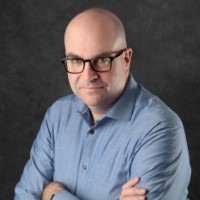 Darryl Dash
Darryl Dash is pastor of Liberty Grace Church in Toronto. He is also cofounder of Gospel for Life, and director of Advance Church Planting Institute. He has a Doctor of Ministry degree from Gordon-Conwell Theological Seminary, and has over 25 years of ministry experience. Darryl is married to Charlene, and has two adult children, Christy and Josiah.