February 04, 2022
Hour 1: Lessons Learned from 40 Years of Ministry
When you've done something for 40 years, you learn a lot through trial and error! And you pick up truths from others that you pass along. That's happened to the Vice President of Moody Radio, Doug Hastings. Coming up on Wednesday's Mornings with Eric and Brigitte, Doug will share his top ten from four decades of faithful service.
Hour 2: American Underdog (Streaming Today)
On Friday's Mornings with Eric and Brigitte, Andy Erwin, co-producer of the film, American Underdog joins us to talk about the story of NFL MVP and Hall of Fame quarterback, Kurt Warner, who went from stocking shelves at a supermarket to becoming an American Football star. It is an inspirational true story of a man who persevered, receiving support and encouragement from his family, coaches, and teammates, and then finding the strength to show the world the champion that he became.
IN THIS EPISODE
Doug Hastings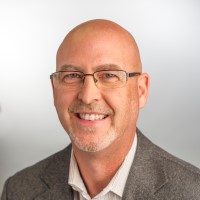 Doug Hastings
Vice President of Moody Radio. Doug graduated from Moody Bible Institute's communications program in 1979, and earned a BA in Radio and TV from Columbia College. He joined Moody Radio in 1981 and has served in marketing, operations, and programming; and in his most recent role as general manager, Doug oversaw the business, facility, and financial areas of Moody Radio.
Andy Erwin
Andy Erwin
Andrew Erwin and his brother Jon are the filmmaking team known by most as the Erwin Brothers. They are American Christian film directors, screenwriters and film producers known for such films as Woodlawn, October Baby, Moms' Night Out and I Can Only Imagine which have collectively grossed more than $120 million worldwide. They are the leaders and co-founders of the production company, Kingdom Story Company.