February 02, 2022
Hour 1: Lessons Learned From 40 Years of Ministry
When you've done something for 40 years, you learn a lot through trial and error! And you pick up truths from others that you pass along. That's happened to the Vice President of Moody Radio, Doug Hastings. Coming up on Wednesday's Mornings with Eric and Brigitte, Doug will share his top ten from four decades of faithful service.
Hour 2: Enough is Enough
On Wednesday, licensed psychologist, Dr. David Clarke joins Mornings with Eric and Brigitte to provide a step-by-step plan on how to make the break from your abusive relationship. When the abuse starts, that's when you know enough is enough. It's time to find a haven somewhere else. There will be a chance down the road to assess where your marriage is headed in the long term. Giving you some distance will allow you to see what your loving, ever-faithful God has in store for you.
IN THIS EPISODE
Doug Hastings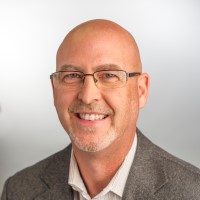 Doug Hastings
Vice President of Moody Radio. Doug graduated from Moody Bible Institute's communications program in 1979, and earned a BA in Radio and TV from Columbia College. He joined Moody Radio in 1981 and has served in marketing, operations, and programming; and in his most recent role as general manager, Doug oversaw the business, facility, and financial areas of Moody Radio.
Dr. David E. Clarke
Dr. David E. Clarke
Dr. David Clarke is a Christian psychologist, speaker, and the author of a dozen books, including Honey, We Need to Talk and Men Are Clams, Women Are Crowbars. A graduate of Dallas Theological Seminary, Western Conservative Baptist Seminary, and Point Loma College, he has been in full-time private practice for over 30 years. He lives in Tampa, Florida.