January 04, 2022
Hour 1: 10 Things You Need to Know Before You Get Married
As we get older, we experience many things, and we learn a lot of lessons. The same is true, the longer we're married. On Tuesday's Mornings with Eric and Brigitte, Susan Alexander Yates shares these words in thinking about her marriage. "It almost feels like yesterday when I too was walking down the aisle. I had no idea what was ahead and how much I would learn. As we've been married 50 years, I guess I have learned a few things—things I wish somebody had told me before I got married."
10 Things You Need to Know Before You Get Married
Hour 2: New Year, New Work Habits
It's a new year, and no matter where we work or who we work with, it's always good to start the new year off with helpful and constructive work habits. Author, speaker, and psychologist, Dr. Paul White joins Mornings with Eric and Brigitte on Tuesday to share three work habits that will improve your relationships with others and "make your work relationships work".
IN THIS EPISODE
Susan Alexander Yates
Susan Alexander Yates
Susan Yates is a mom to five children (including a set of twins) and grandmother to 21 (including a set of quadruplets!). She has been married to her husband, John, for 50 years. They live in Falls Church, Virginia, a Washington D.C. suburb where John is the Senior Pastor of The Falls Church Anglican Church. She has written many books and speak on the subjects of marriage, parenting, faith issues, and women's issues.
Dr. Paul White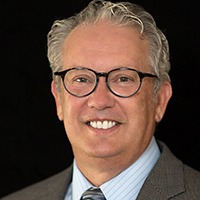 Dr. Paul White
Dr. Paul White is a psychologist, author, speaker and consultant who, for over two decades, has helped countless businesses and organizations make work relationships work. Co-author of The 5 Languages of Appreciation in the Workplace (written with #1 New York Times bestselling author Dr. Gary Chapman), he has given lectures around the world.