January 03, 2022
Hour 1: New Year Financial Thoughts
In our culture, we talk about stewardship so much that the word may lose its meaning and impact. A foundational principle is that God owns it all. What is the implication of truly believing that? On Monday's Mornings with Eric and Brigitte, Moody Radio financial expert, Glenn Zimmerman reminds us to be careful about assuming wealth or the lack of wealth is an indicator of God's blessing or that we are practicing stewardship correctly.
Hour 2: Growing in Learning
As we begin a new year, many of us will try to improve something in our lives. What type of improvements will you aim for in the year ahead? This month's Today in the Word study talks about the differences between Godly learning or merely human "learning". MBI Professor, Bradley Baurain joins us on Monday to share how we develop wisdom and humility as we continue to learn throughout our lifetime, and learning is something we do to prepare us for eternity.
January Today in the Word 2022
IN THIS EPISODE
Glenn Zimmerman
Glenn Zimmerman
Glenn Zimmerman has been with Kenneth Frenke & Co. since 1996. Glenn is Vice-president of Kenneth Frenke & Co., manages the Atlanta office and regularly travels to South Florida to meet with clients. He lives in Atlanta with his wife Emily and their two terriers, Jackson and MacKenzie.
Dr. Bradley Baurain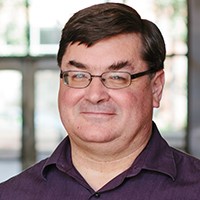 Dr. Bradley Baurain
Brad Baurain is an associate professor at Moody Bible Institute and Moody Theological Seminary. He currently leads the TESOL programs at Moody Bible Institute in Chicago. He is the author of Religious Faith and Teacher Knowledge in English Language Teaching, co-editor of the International Journal of Christianity and English Language Teaching, and writes devotional studies for Moody's Today in the Word.