July 21, 2021
Hour 1: Past, Present, and Future of Moody Radio
Mornings with Eric and Brigitte welcomes the VP of Moody Radio to our studios Wednesday morning to share with us some of the mission and vision of Moody Radio. One of Moody Radio's most important goals is that it will "proclaim the Word of God in a way that helps people take the next step with the Lord Jesus Christ".
Hour 2: Interesting Bible Study Tips
Do you want new, fresh ways to study the Bible? Wednesday on Mornings with Eric and Brigitte, MBI Bible Professor, Dr. James Coakley joins us to point out how we can look for certain "props" to repeatedly show up with major Bible characters. He also shares that it is helpful as a bible tip to look for these props and ponder what meaning they have, because these objects go towards developing a key trait or quality about each biblical character.
Hour 3: Mornings with Eric and Brigitte Book Club
Join us in July for the Mornings with Eric and Brigitte Book Club! People like to say, "Prayer works." But what does that mean? Prayer works for what? Getting the answers from God that we want so much? While God certainly cares for your deepest needs, Skye Jethani wants you to know that prayer is so much more than a two-way transaction with a heavenly vending machine. As you read this book, this author wants to take you deeper into what Jesus, the lover of your soul, had to say about talking with God. To hear past interviews and more info on the Mornings with Eric and Brigitte Book Club for July, click PAST PROGRAMS on the Mornings with Eric and Brigitte homepage.
IN THIS EPISODE
Doug Hastings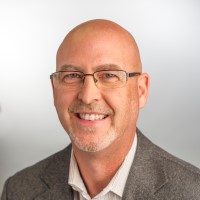 Doug Hastings
Vice President of Moody Radio. Doug graduated from Moody Bible Institute's communications program in 1979, and earned a BA in Radio and TV from Columbia College. He joined Moody Radio in 1981 and has served in marketing, operations, and programming; and in his most recent role as general manager, Doug oversaw the business, facility, and financial areas of Moody Radio.
Dr. Jim Coakley
Dr. Jim Coakley
Dr. Jim Coakley has taught at Moody Bible Institute, specializing in Old Testament and Biblical Languages, since 1999. Prior to Moody he was involved in pastoral ministry for thirteen years. He has traveled to Israel multiple times as a tour leader and has also toured throughout Turkey, and recently Egypt too. He was a contributor to The Moody Bible Commentary and Moody Radio's The Land and the Book program.
Skye Jethani
Skye Jethani
Skye Jethani is an author, speaker, consultant and ordained pastor. He also serves as the cohost of The Phil Vischer Podcast. Jethani formerly occupied numerous roles at Christianity Today, including the senior editor and the director of mission advancement. He served for six years in pastoral ministry at Blanchard Alliance Church. He has consulted for the Lausanne Movement, the White House Office of Faith-Based and Neighborhood Partnerships, and theInterfaith Youth Core. Jethani has written several books, including Immeasurable, What's Wrong with Religion, and WITH. He and his wife, Amanda, live in Wheaton, Illinois with their three children.