May 11, 2021
Hour 1: Choose Greatness: 11 Wise Decisions That Brave Young Men Make
Do you want to live a great life? Most young men would say, yes! But living a great life doesn't just happen by chance. It's the result of making wise decisions every day, and good decision-making starts when you're young. Author and counselor, Clarence Shuler joins Mornings with Eric and Brigitte on Tuesday to share how he met Dr. Gary Chapman when he was just a teenager, and Dr. Chapman was his youth leader. The two saw the value not only of a mentoring relationship but the importance of making good decisions during this critical time in life.
Hour 2: Navigating Seasons of Change
Even though we've all been navigating through a season of uncertainty, not sure of what the future holds, we trust in a faithful and sovereign God who ministers to us during these challenging times. Tuesday on Mornings with Eric and Brigitte, MBI President, Dr. Mark Jobe will join us to look back over the past year of the pandemic with the challenges and look forward to spring graduation and the transition that it brings. Many of our Moody Radio listeners will be going through a season of transition spiritually and mentally, but even as our world changes, we have a God who never changes.
IN THIS EPISODE
Clarence Shuler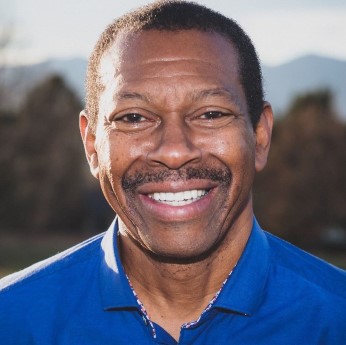 Clarence Shuler
Clarence Shuler (M.Div., Southwestern Baptist Theological Seminary) is the president and CEO of Building Lasting Relationships, Inc., which conducts marriage, parenting, and Biblical diversity seminars throughout the United States and internationally. He has over 30 years of professional cross-cultural ministry experience and is a member of FamilyLife's speaker team, along with his wife, Brenda. Formerly the manager of Focus on the Family's Black Family/Pastor Ministries, Clarence has consulted with numerous churches and organizations on diversity, including the U.S. Air Force, the U.S. Department of Health and Human Services, the Salvation Army, Moody Bible Institute, and Wycliffe Bible Translators. Clarence is the author of several books, including Winning the Race to Unity, Your Wife Can Be Your Best Friend, and Choosing Greatness, co-authored with Dr. Gary Chapman. He and Brenda reside in Colorado Springs, Colo., and have three daughters.
Mark Jobe
Mark Jobe
Dr. Mark Jobe serves as Moody Bible Institute's 10th president. He is the Bible teacher on Bold Steps with Dr. Mark Jobe and the author of What Now?: How to Move into Your Next Season and Unstuck: Out of Your Cave Into Your Call. He and his wife, Dee, have been married over 30 years and have three adult children, Marissa, Josiah and Grant. The Jobes currently reside in the Chicago area where they are active members of New Life Community Church, a nondenominational, multisite church where Dr. Jobe has served as senior pastor since 1986. Mark is a graduate of Moody Bible Institute and holds a Master's Degree from Moody Theological Seminary and a doctorate from Bakke Graduate University.