December 01, 2020
Hour 1: Health Update
Family Medical Physician, Dr. Sabine Elisee, will join Mornings with Eric and Brigitte on Tuesday to give us an update on how to stay healthy during the holiday season! Learn how to stay safe from COVID-19 and still practice your family traditions including gift giving, sharing recipes, and staying in touch with old friends.
Hour 2: Women In the Window International Christmas Celebration
Kim Kerr, Executive Director of Women in the Window International, joins Mornings with Eric and Brigitte on Tuesday to talk about their organization's upcoming Christmas Celebration, In the Fullness of Time, on Thursday, December 3 from 7-7:30 p.m. on Facebook Live and YouTube. This will be a vibrant and interactive thirty minute International Christmas celebration, hearing stories, seeing photos and meeting some of WIW ministry partners from Africa, Asia and the Middle East.
International Christmas Celebration Information
IN THIS EPISODE
Sabine D. Elisee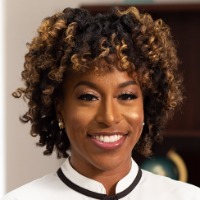 Sabine D. Elisee
Dr. Sabine Delinois Elisee, DO MPH is a Board-Certified Family Medicine Physician who is fellowship-trained in Hospice Palliative care and holds a Master's degree in Public Health. Her unique approach to medicine is influenced by her training in both rural communities and metropolitan areas that placed emphasis on Patient Advocacy and Health Care. Dr. Elisee earned her Bachelor of Science in Health Science Education at the University of Florida, where she adopted the credence that everyone can learn. Her greatest joy is being a wife to Vic and a Mommy to Baylen, Blake and Braxton.
Kim Kerr
Kim Kerr
Kim is the founding Director of Women in the Window International. Her efforts are focused on local women leaders in Africa, Asia, America, and the Middle East and their unique and distinct role in bringing the power, love, and light of Jesus Christ to some of the darkest places in our world today.