November 24, 2020
Hour 1: Healthy Conversation in Heated Times
Some of us may be with family over the Thanksgiving holiday . . . maybe family that voted differently or feels differently about the current political climate. Senior VP for Communications at NRB, Daniel Darling, joins Mornings with Eric and Brigitte on Tuesday to discuss how we can communicate well with family or friends that disagree, even during the holidays.
Hour 2: Choosing Joy When Life is Hard
Don't miss Mornings with Eric and Brigitte on Tuesday to hear a believer's testimony from right here in the South Florida community. Andrea Goff was kind enough to share her story of choosing joy in the sorrows, turning pain into power, how God miraculously healed her, and everything else in between. Throughout her life we see the power of the Holy Spirit and the clear voice of the Lord during tremendous trials. We see her choose joy over and over again when her circumstances were anything but joyful.
Extended Testimony of Andrea Goff
Hour 3: Choosing Contentment
Contentment can be an elusive pursuit. We run after something, get it, but it falls short of our expectations. So how do we learn the secret of contentment, as Paul said in Philippians? On Tuesday's Mornings with Eric and Brigitte, Pastor David McCaman of First Boynton, joins us to discuss it during this week of Thanksgiving.
IN THIS EPISODE
Daniel Darling
Daniel Darling
Daniel Darling is the Senior VP for Communications at National Religious Broadcasters (NRB) and served for six years as VP of Communications for ERLC. He also is the Pastor of Teaching and Discipleship at Green Hill Church, Mt Juliet, Tennessee and writes regularly in a range of publications, including The Washington Post, Huffington Post, and Christianity Today. Daniel lives with his wife, Angela and four children in the Nashville area.
Andrea Goff
Andrea Goff
Andrea Goff has been married to her high school sweetheart Warren for 39 years. Originally from England they have lived in Fort Lauderdale for 34 years and raised their three children, Victoria, Chelsea and Josiah in Parkland. They have four grandsons and two more on the way. At the age of 31 Andrea become very ill and spent 16 years tied to doctors and medication. God used fasting and nutrition as part of her healing, and she ran a support group for people with ongoing medical issues, anxiety and depression at Calvary Chapel Fort Lauderdale for nine years. Andrea enjoys traveling, reading, writing, sailing and walks on the beach.
David McCaman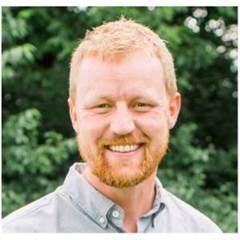 David McCaman
Pastor David is the lead Pastor at First Baptist Boynton. He has pastored for over 13 years, including three years in Bangkok, Thailand. He is a graduate of the University of Tennessee and the Southern Baptist Theological Seminary. He and his wife, Jennifer have three children and one feisty Norfolk Terrier. David loves football, golf, basketball, and Thai food.