November 20, 2020
Hour 1: Holiday Movie Suggestions
At this time of year, some of us like nothing better than to relax at the end of a long day and watch a heartwarming Christmas movie or a holiday classic from years past. Adam Holz from Focus on the Family's Plugged In Movie Reviews joins us on Friday to share some holiday movie suggestions for the whole family.
Hour 2: Putting God Back in the Holidays
We approach the holiday season with lots of activities scheduled, things to accomplish, places to go and people to see! But have you ever wondered how your family could really honor God during the Christmas holiday season? Friday on Mornings with Eric and Brigitte, Bill Thrasher, Professor of Bible and Theology at MBI, will share how it is important to plan and personalize your next holiday celebration--with God in mind.
IN THIS EPISODE
Adam Holz
Adam Holz
Adam Holz is the Director of Focus on the Family's Plugged in Movie Reviews.
Dr. Bill Thrasher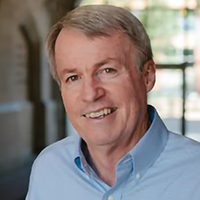 Dr. Bill Thrasher
William D. Thrasher (B.S., Auburn University; Th.M., Th.D., Dallas Theological Seminary) is Professor of Spiritual Formation at Moody Theological Seminary and is a frequent speaker for churches and retreats across the country. His ministry interests include campus discipleship, singles ministry, and evangelism. His books include God as He Wants You to Know Him, Believing God for His Best, A Journey to Victorious Praying, Principles of Christian Living from Romans 5-8, The Attributes of God in Pauline Theology, and Living the Life God Has Planned.