November 19, 2020
Hour 1: How to Pray in a Crisis
Today we are living through one of the most remarkable human crises in history. The COVID-19 pandemic has halted life as we know it and left us unable to imagine what life ahead may be like. In a time of such uncertainty, we must turn to the Lord for peace--we must turn to the Lord in prayer. Author, Daniel Henderson joins Mornings with Eric and Brigitte on Thursday to describe how God can use a crisis to draw His people near to Him.
Hour 2: Blended Holidays
Stepparenting during the holidays can be stressful. Planning your schedule or some special activities in advance can help make the time of connection a meaningful one for both sides of the family. Also, when you realize what you cannot change, just lay it before the Lord in prayer, knowing that He is in control of all things. Ron Deal, director of FamilyLife Blended, joins Mornings with Eric and Brigitte on Thursday to share some ways to celebrate with blended families.
Stepfamilies and the Holidays (FamilyLife Blended Podcast)
IN THIS EPISODE
Daniel Henderson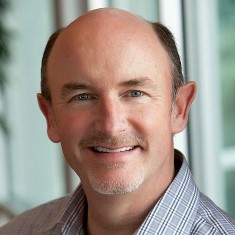 Daniel Henderson
As a senior pastor for over two decades, Daniel Henderson brought prayer-based revitalization to numerous churches. Now, as the President of Strategic Renewal, Daniel is dedicating his full-time efforts to help congregations across the country and world experience renewal. He has authored numerous books on biblical leadership and prayer including, Old Paths, New Power; Transforming Prayer: How Everything Changes When You Seek God's Face; and Glorious Finish: Keeping Your Eye on the Prize of Eternity in a Time of Pastoral Failings.
Ron Deal
Ron Deal
Ron Deal is director of FamilyLife Blended, a division of FamilyLife. He is a family therapist and conference speaker specializing in marriage enrichment and stepfamily education. His top selling books and online articles make him one of the most widely read and referenced authors on stepfamilies in the world. He is a member of the Stepfamily Expert Council for the National Stepfamily Resource Center and is a licensed marriage and family therapist and licensed professional counselor. He and his wife, Nan, have been married since 1986 and have three boys.