October 14, 2020
Hour 1: How to Flourish in Uncertain Times
How do we grow and thrive in unsettled times? If we're uncomfortable, maybe this is a good time to ask God what He's teaching us. If we're sensing that we need some relaxation, plan something fun--it's a boost for our souls! If we're disappointed, we can receive comfort from the Lord who loves us more than we can imagine. Susan Alexander Yates joins Mornings with Eric and Brigitte on Wednesday to encourage us to focus our minds and hearts on Jesus--He will never leave us or forsake us. (Heb. 13:5).
Hour 2: Dangerous Virtues
Our world is a bewildering place to live right now. For many Christians, it seems like good is disguised as evil, and wrong is embraced as right. When sin appears as a virtue, the journey to pursuing righteousness becomes impossible, and such is the challenge that Christians face in this modern age. Wednesday on Mornings with Eric and Brigitte, MBI professor, John Koessler joins us to share a theology of sin, and why a Christian must develop a prayerful heart and perceptive eye to identify where sin exists in a world where good is called evil and evil called good.
IN THIS EPISODE
Susan Alexander Yates
Susan Alexander Yates
Susan Yates is a mom to five children (including a set of twins) and grandmother to 21 (including a set of quadruplets!). She has been married to her husband, John, for 50 years. They live in Falls Church, Virginia, a Washington D.C. suburb where John is the Senior Pastor of The Falls Church Anglican Church. She has written many books and speak on the subjects of marriage, parenting, faith issues, and women's issues.
Dr. John Koessler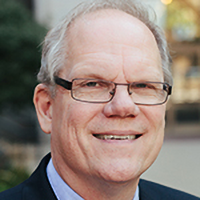 Dr. John Koessler
Dr. John Koessler is faculty emeritus of pastoral studies at Moody Bible Institute in Chicago, where he served as professor of applied theology and church ministry for 25 years. He is the author of several books, including All Together Different (with J. Brian Tucker), The Surprising Grace of Disappointment, A Stranger in the House of God, and True Discipleship: The Art of Following Jesus. He is a contributing author to the Moody Bible Commentary and also serves as a contributing editor for Moody Bible Institute's publication Today in the Word, where you can read his monthly "Theology Matters" column. He and his wife, Jane, have two sons.