October 12, 2020
Hour 1: The Hardest Year Yet for Pastors: A Month When We Can Make a Difference
It's so sad, but it's becoming more and more common to hear about trusted pastors falling into sin and having to remove themselves from pastoral ministry. As we know, in a painful situation like this, the entire body of believers gets hurt. On Monday, Pastor and author, Daniel Henderson joins Mornings with Eric and Brigitte and has walked through this situation with two large churches. He has discovered that pastoral failings are not so much about their self and sin as they are about not keeping their eyes on the glory of God and the vision of eternity.
Hour 2: A Way With Words
Online civility may be hitting an all-time low. So, how should Christians behave in this digital age--is there a better way to have an online conversation? Daniel Darling joins Mornings with Eric and Brigitte on Monday to share from his book, A Way With Words, how he believes we need an approach that can and should use our online conversations for good.
IN THIS EPISODE
Daniel Henderson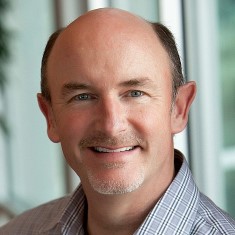 Daniel Henderson
As a senior pastor for over two decades, Daniel Henderson brought prayer-based revitalization to numerous churches. Now, as the President of Strategic Renewal, Daniel is dedicating his full-time efforts to help congregations across the country and world experience renewal. He has authored numerous books on biblical leadership and prayer including, Old Paths, New Power; Transforming Prayer: How Everything Changes When You Seek God's Face; and Glorious Finish: Keeping Your Eye on the Prize of Eternity in a Time of Pastoral Failings.
Daniel Darling
Daniel Darling
Daniel Darling is the Senior VP for Communications at National Religious Broadcasters (NRB) and served for six years as VP of Communications for ERLC. He also is the Pastor of Teaching and Discipleship at Green Hill Church, Mt Juliet, Tennessee and writes regularly in a range of publications, including The Washington Post, Huffington Post, and Christianity Today. Daniel lives with his wife, Angela and four children in the Nashville area.