September 01, 2020
Hour 1: What To Do When a Leader Falls?
In light of a recent major moral falling of a spiritual leader at a major Christian university, how do we process this disappointment, and how can we as individual believers also guard against moral failures? Tuesday on Mornings with Eric and Brigitte, Pastor Aaron Menikoff of Mount Vernon Baptist Church in Atlanta, GA joins us to talk about his book, Character Matters: Shepherding in the Fruit of the Spirit.
Hour 2: Spiritual Formation
Do you want to have a deeper relationship with God? Are you willing to look at unhealthy behavior patterns in your life that prevent you from growing in intimacy with God? Nancy Kane, Associate Professor and Program Director of the Christian Spiritual Formation Certificate Program joins Mornings with Eric and Brigitte on Tuesday to share details about a special program that will help anyone participating to cultivate a deeper relationship with the Lord.
Hour 3: Israel Virtual Tour
Join us as we take a life-transforming journey. Immerse yourself in the sights, culture, and breathtaking landscapes of the Holy Land! You'll enjoy highlights such as a boat ride on the Sea of Galilee, praying at the Western Wall in Jerusalem, walking the very steps where Jesus walked and more. This week on Mornings with Eric and Brigitte, join us as we take a journey with Dr. Mark Jobe and Dr. Michael Rydelnik to the Holy Land!
IN THIS EPISODE
Dr. Aaron Menikoff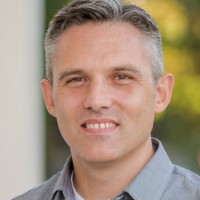 Dr. Aaron Menikoff
Dr. Menikoff is the Senior Pastor of Mount Vernon Baptist Church in Atlanta, GA. He earned an M.Div. and a Ph.D. at Southern Seminary where he studied Christian social engagement during the Second Great Awakening. Aaron has a heart for encouraging pastors. He organizes a yearly conference called Feed My Sheep, leads a monthly pastors fellowship in his area, and is Visiting Lecturer in Church History at Reformed Theological Seminary in Atlanta.
Nancy Kane
Nancy Kane
Nancy Kane is a Licensed Clinical Professional Counselor in private practice in Northbrook, Illinois. She and her husband provide family, individual, marital, adolescent, and child therapy. In addition to her private practice, she is also an Associate Professor at Moody Bible Institute. In addition, she speaks at women's conferences on a wide variety of topics. Nancy and her husband, Ray, have two children and live in Arlington Heights, Illinois.
Mark Jobe
Mark Jobe
Dr. Mark Jobe serves as Moody Bible Institute's 10th president. He is the Bible teacher on Bold Steps with Dr. Mark Jobe and the author of What Now?: How to Move into Your Next Season and Unstuck: Out of Your Cave Into Your Call. He and his wife, Dee, have been married over 30 years and have three adult children, Marissa, Josiah and Grant. The Jobes currently reside in the Chicago area where they are active members of New Life Community Church, a nondenominational, multisite church where Dr. Jobe has served as senior pastor since 1986. Mark is a graduate of Moody Bible Institute and holds a Master's Degree from Moody Theological Seminary and a doctorate from Bakke Graduate University.