May 11, 2020
Hour 1: Financial Update on Jobs Report
The US economy lost 20.5 million jobs in April, the Bureau of Labor Statistics said Friday — by far the most sudden and largest decline since the government began tracking the data in 1939. On Monday join Mornings with Eric and Brigitte as Moody Radio financial expert, Glenn Zimmerman talks about this unprecedented time in US history as we get ready to re-open our businesses and plan for a hopeful boost in our economic outlook.
Hour 2: Character Matters
Now, more than ever, it's a good time for believers in ministry of all kinds to step back and examine their hearts. We cannot work well for the Lord unless we're bearing spiritual fruit. What does that mean? Monday on Mornings with Eric and Brigitte, Pastor Aaron Menikoff joins us to talk about his new book, Character Matters: Shepherding in the Fruit of the Spirit, and how reflecting on the nine pieces of the fruit of the Spirit is a good place to begin examining our own spiritual souls and whether our lives are truly Christ-like.
IN THIS EPISODE
Glenn Zimmerman
Glenn Zimmerman
Glenn Zimmerman has been with Kenneth Frenke & Co. since 1996. Glenn is Vice-president of Kenneth Frenke & Co., manages the Atlanta office and regularly travels to South Florida to meet with clients. He lives in Atlanta with his wife Emily and their two terriers, Jackson and MacKenzie.
Dr. Aaron Menikoff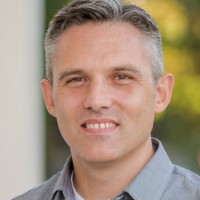 Dr. Aaron Menikoff
Dr. Menikoff is the Senior Pastor of Mount Vernon Baptist Church in Atlanta, GA. He earned an M.Div. and a Ph.D. at Southern Seminary where he studied Christian social engagement during the Second Great Awakening. Aaron has a heart for encouraging pastors. He organizes a yearly conference called Feed My Sheep, leads a monthly pastors fellowship in his area, and is Visiting Lecturer in Church History at Reformed Theological Seminary in Atlanta.