March 26, 2020
Hour 1: Stimulus Package
On Wednesday, The US Senate passed the largest stimulus package in modern American history, aimed at delivering support to companies forced to shut their doors, relief to Americans suffering layoffs and financial ruin, and critical aid to hospitals on the front lines of the rapidly spreading coronavirus disease. Thursday on Mornings with Eric and Brigitte, financial expert, Glenn Zimmerman will discuss specific details of this stimulus package.
Hour 2: Update on the Spread of Covid-19
Dr. Zach Jenkins, an infectious disease expert and assistant professor of pharmacy practice at Cedarville University in Ohio will give an update on the spread of Covid-19 on Mornings with Eric and Brigitte on Thursday. He will give details that he presented in an online town hall recently which addressed all aspects of the coronavirus pandemic.
Hour 3: Love Over Fear
When we're confronted with something that frightens us, our brain sees only two options, attack or avoid. But either way, polarization intensifies. What if you could defy your own instincts and choose a third option--scandalous, disruptive, unthinkable LOVE? Thursday on Mornings with Eric and Brigitte, Moody Publisher author, Dan White shares stories from his book, Love Over Fear of those who changed hearts and minds through radical love and learned how to practice disarming compassion to those desperate in need to receive it.
IN THIS EPISODE
Glenn Zimmerman
Glenn Zimmerman
Glenn Zimmerman has been with Kenneth Frenke & Co. since 1996. Glenn is Vice-president of Kenneth Frenke & Co., manages the Atlanta office and regularly travels to South Florida to meet with clients. He lives in Atlanta with his wife Emily and their two terriers, Jackson and MacKenzie.
Zachary Jenkins
Zachary Jenkins
Dr. Jenkins completed a postgraduate pharmacy practice residency with Summa Health System, where he focused his training in adult internal medicine and infectious disease. Throughout both his graduate and postgraduate education, Dr. Jenkins was frequently involved in teaching medical and pharmacy students at Northeast Ohio Medical University. He is excited about having the opportunity to help make a difference in the lives of pharmacy students as they continue to grow in their individual walk with Christ.
Dan White, Jr.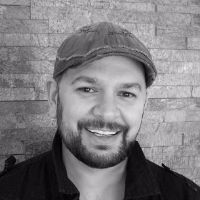 Dan White, Jr.
Dan White, Jr., coplanted Axiom, an International Christian Community in Syracuse, N.Y. He is also a strategist with the V3 Movement, coaching cohorts from around the country through a 9-month missional system. Dan is the author of Subterranean and coauthor of the award-winning The Church as Movement. He is married to Tonya, dad to Daniel and Ari, and can be found enjoying conversations at Salt City Coffee.