March 19, 2020
Hour 1: The Economy in Uncertain Times
The coronavirus pandemic has triggered a wave of historic measures around the world. Stock prices have been in a free fall, oil prices are plummeting alongside mortgage interest rates. Rob West, co-host of Moody Radio's MoneyWise Live, joins Mornings with Eric and Brigitte on Thursday to provide some perspective on the economic impact of COVID-19 and how to respond as believers to the fear and uncertainty around us.
Hour 2: Staying Healthy During the Coronavirus Outbreak
What steps are you taking to stay healthy during the Coronavirus outbreak? Thursday on Mornings with Eric and Brigitte, Dr. Sabine D. Elisee from Cornerstone Medical Group, Inc. will share how she is preparing her patients to remain healthy to prevent this virus from spreading. She has 3Ps she will discuss: Perspective, Practical, Prayerful.
IN THIS EPISODE
Rob West
Rob West
Rob West is the host of the nationally syndicated radio programs MoneyWise and The MoneyWise Minute heard on more than 900 radio outlets each day. Rob also serves as the President of Kingdom Advisors, an international community of financial professionals who are specialists in delivering biblically wise financial advice. Rob serves as primary spokesperson for the organization and gives leadership to organizational strategy. Rob and his wife, Julie, live in Marietta, GA with their four children.
Sabine D. Elisee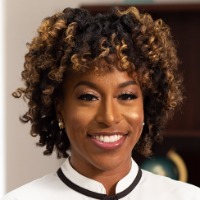 Sabine D. Elisee
Dr. Sabine Delinois Elisee, DO MPH is a Board-Certified Family Medicine Physician who is fellowship-trained in Hospice Palliative care and holds a Master's degree in Public Health. Her unique approach to medicine is influenced by her training in both rural communities and metropolitan areas that placed emphasis on Patient Advocacy and Health Care. Dr. Elisee earned her Bachelor of Science in Health Science Education at the University of Florida, where she adopted the credence that everyone can learn. Her greatest joy is being a wife to Vic and a Mommy to Baylen, Blake and Braxton.