February 19, 2020
Hour 1: Do You Grieve Appropriately?
What happens when we do not grieve appropriately? Pain and grief can actually disrupt physical health, productivity and memory, so it is important to not place a time limit on or rush through the pain. Wednesday on Mornings with Eric and Brigitte, Board Certified Physician, Dr. Sabine D. Elisee shares 3 starting steps in grieving appropriately using the Truth of Scripture with David as our guide.
Hour 2: Faith-Based Movies
In recent years the growing number of quality faith-based films have truly been lights in the darkness to thousands of movie-goers, and many of these films have touched people's lives in dramatic ways. Movie advocate Stan Goldenberg joins Eric and Audrey Mornings on Friday to bring another update to our listeners on the exciting line-up of films continuing to reach our theaters this year.
IN THIS EPISODE
Stan Goldenberg
Stan Goldenberg
Faith-based Movie Advocate
Sabine D. Elisee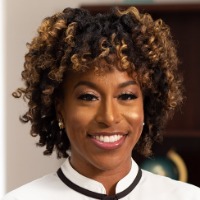 Sabine D. Elisee
Dr. Sabine Delinois Elisee is a Board-Certified Family Medicine Physician who is fellowship-trained in Hospice Palliative care and holds a Master's degree in Public Health. Her unique approach to medicine is influenced by her training in both rural communities and metropolitan areas that placed emphasis on Patient Advocacy and Health Care. Dr. Elisee earned her Bachelor of Science in Health Science Education at the University of Florida, where she adopted the credence that everyone can learn. Her greatest joy is being a wife to Vic and a Mommy to Baylen, Blake and Braxton.