December 31, 2019
Hour 1: Ray Comfort - Jesus in Red
If anything in this life deserves our undivided attention, it's the powerful words of Jesus. Jesus in Red is a daily devotional, including Jesus' words highlighted in red, short meditations, soul-searching questions, and inspiring prayers. Tuesday, Minister and evangelist, Ray Comfort joins Mornings with Eric and Brigitte to share how you can experience God's peace and presence as you reflect on the awe-inspiring teachings of Christ.
Hour 2: Moody Radio Ministry Update
Tuesday on Mornings with Eric and Brigitte, President of Moody Bible Institute, Dr. Mark Jobe shares how Moody Bible Institute will help prepare the next generation of ministry leaders in the coming year to share God's amazing gift of reconciliation and life-change to people around the world.
IN THIS EPISODE
Ray Comfort
Ray Comfort
Ray is the Founder and CEO of Living Waters and the best-selling author of more than 80 books, including, Hell's Best Kept Secret, Scientific Facts in the Bible, and The Evidence Bible. He co-hosts (with actor Kirk Cameron) the award-winning television program "The Way of the Master," seen in 200 countries. He is also the Executive Producer on the movies "Audacity," "180," "Evolution vs. God," and others, which have been seen by millions.
Doug Hastings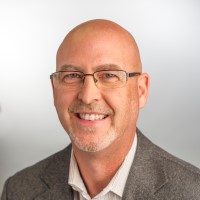 Doug Hastings
Vice President of Moody Radio. Doug graduated from Moody Bible Institute's communications program in 1979, and earned a BA in Radio and TV from Columbia College. He joined Moody Radio in 1981 and has served in marketing, operations, and programming; and in his most recent role as general manager, Doug oversaw the business, facility, and financial areas of Moody Radio.