November 14, 2019
Hour 1: Love Over Fear
Whether it's the news, social media, or well-intentioned friends, we're told daily to fear "others." We fear strangers, neighbors, the other side of the aisle, even those who parent differently. And when we're confronted with something that scares us, our brain sees only two options: Attack or Avoid. But either way, polarization intensifies. On Monday, Dan White Jr. joins Mornings with Eric and Brigitte to ask if we could defy our own instincts and choose a third option--scandalous, disruptive, unthinkable LOVE? Don't miss this important conversation!
Hour 2: You Can Trust God to Write Your Story
God is the master Storyteller. He's writing your story, and it's part of His bigger, eternal Story. But we're still in the middle; we haven't gotten to the happy ending yet, and it can be hard to trust Him in the thick of our struggles. Thursday on Mornings with Eric and Brigitte, Robert and Nancy Wolgemuth share how you can learn to trust God to write your story--no matter what plot twists you may encounter along the way, because in the end, God is always faithful.
IN THIS EPISODE
Dan White, Jr.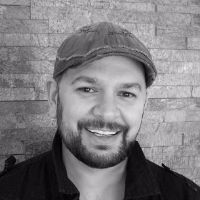 Dan White, Jr.
Dan White, Jr., coplanted Axiom, an International Christian Community in Syracuse, N.Y. He is also a strategist with the V3 Movement, coaching cohorts from around the country through a 9-month missional system. Dan is the author of Subterranean and coauthor of the award-winning The Church as Movement. He is married to Tonya, dad to Daniel and Ari, and can be found enjoying conversations at Salt City Coffee.
Robert & Nancy Wolgemuth
Robert & Nancy Wolgemuth
Robert and Nancy have been Mr. and Mrs. since 2015. Even though they've each written twenty or more books, You Can Trust God to Write Your Story is their first together. Nancy founded and leads Revive Our Hearts, an international ministry that helps women experience freedom, fullness, and fruitfulness in Christ. Robert is the cofounder of Wolgemuth & Associates, a literary agency which represents more than two hundred Christian authors.