June 19, 2019
Hour 1: Adulting 101
Once young adults graduate, they leave behind the safety of their school days and enter an extremely different "adult" world of college or employment. Millennial author, Josh Burnette joins Mornings with Eric on Wednesday to remind listeners that they can make a positive impact in their world with proper guidance and determination. Josh Burnette and co-author, Pete Hardesty have written a new book for these young adults, Adulting 101, that is a practical daily guide offering survival skills for everything related to "real life".
Hour 2: Moody Radio Fiscal Year End
Vice President of Moody Radio Doug Hastings joins Mornings with Eric on Wednesday to share that Moody Radio is heading down their financial home stretch this month. They are inviting listeners to consider helping the organization as they approach the end of their fiscal year by making a special gift to continue bringing the hope and joy of the gospel . . . not just here, but across the country and around the world.
Hour 3: Abortion Laws . . . Where Does the Pro-Life Movement Stand?
In early June in the state of Indiana Seventh Circuit the U.S. Supreme Court declined to review the lower court's decision in the case of the ban on abortions based on sex, race, or disability, allowing it to stand. Sadly that means the abortion ban will not go into effect. On Wednesday President and CEO of Care-Net, Roland Warren will join Mornings with Eric to talk about where we are with Pro-life legislation and how despite wins or losses, our goal is really a heart change . . .
IN THIS EPISODE
Josh Burnette
Josh Burnette
Josh Burnette was on staff with Young Life at Frontier Ranch in Colorado before joining Chick-fil-A in 2011. In 2012 Josh was selected to operate a restaurant in Little Rock, Arkansas, where he now resides with his wife and daughter.
Doug Hastings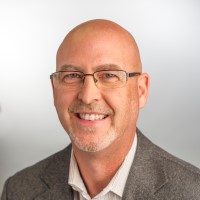 Doug Hastings
Vice President of Moody Radio. Doug graduated from Moody Bible Institute's communications program in 1979, and earned a BA in Radio and TV from Columbia College. He joined Moody Radio in 1981 and has served in marketing, operations, and programming; and in his most recent role as general manager, Doug oversaw the business, facility, and financial areas of Moody Radio.
Roland Warren
Roland Warren
Roland C. Warren is the CEO of Care Net, one of the largest networks of crisis pregnancy centers in North America. A graduate of Princeton University and the Wharton School of Business at the University of Pennsylvania, Roland is an inspirational servant leader with a heart for Christ and a mind for business. After twenty years in the corporate world (with IBM, Pepsi, and Goldman Sachs), Roland spent eleven years as president of the National Fatherhood Initiative. He is the author of Bad Dads of the Bible, and he and his wife have two adult sons.